Spent a little too much time outdoors this summer? The sun can wreak havoc on our skin, leaving us looking dull and dehydrated. Invest in yourself this fall with a trip to Radiant by MD, and give yourself glowing skin.
  Radiant by MD Medical Spa in Monmouth County was founded by two New Jersey native physicians and friends who wanted to build a physician-owned medical spa experience that empowered patients. The Doctors focus their years of study and experience on amplifying your natural beauty to make you radiant, all in a charming, private, gorgeous setting that feels all spa.
Fall is a great time to focus on undoing the summer sun's damage to our skin and Radiant by MD provides an array of treatments for this including IPL (intense pulsed light), chemical peels, Opus plasma, microneedling and PRP, as well as medical grade effective skincare products from the ZO and Alastin lines. Not sure where to start? Radiant by MD offers complimentary consultations, giving you a personalized plan to meet your skin goals, always striving for natural effective results.
In addition to a variety of facials and dermaplaning, Radiant by MD also offers IV hydration to assist in providing hydration to the body and skin.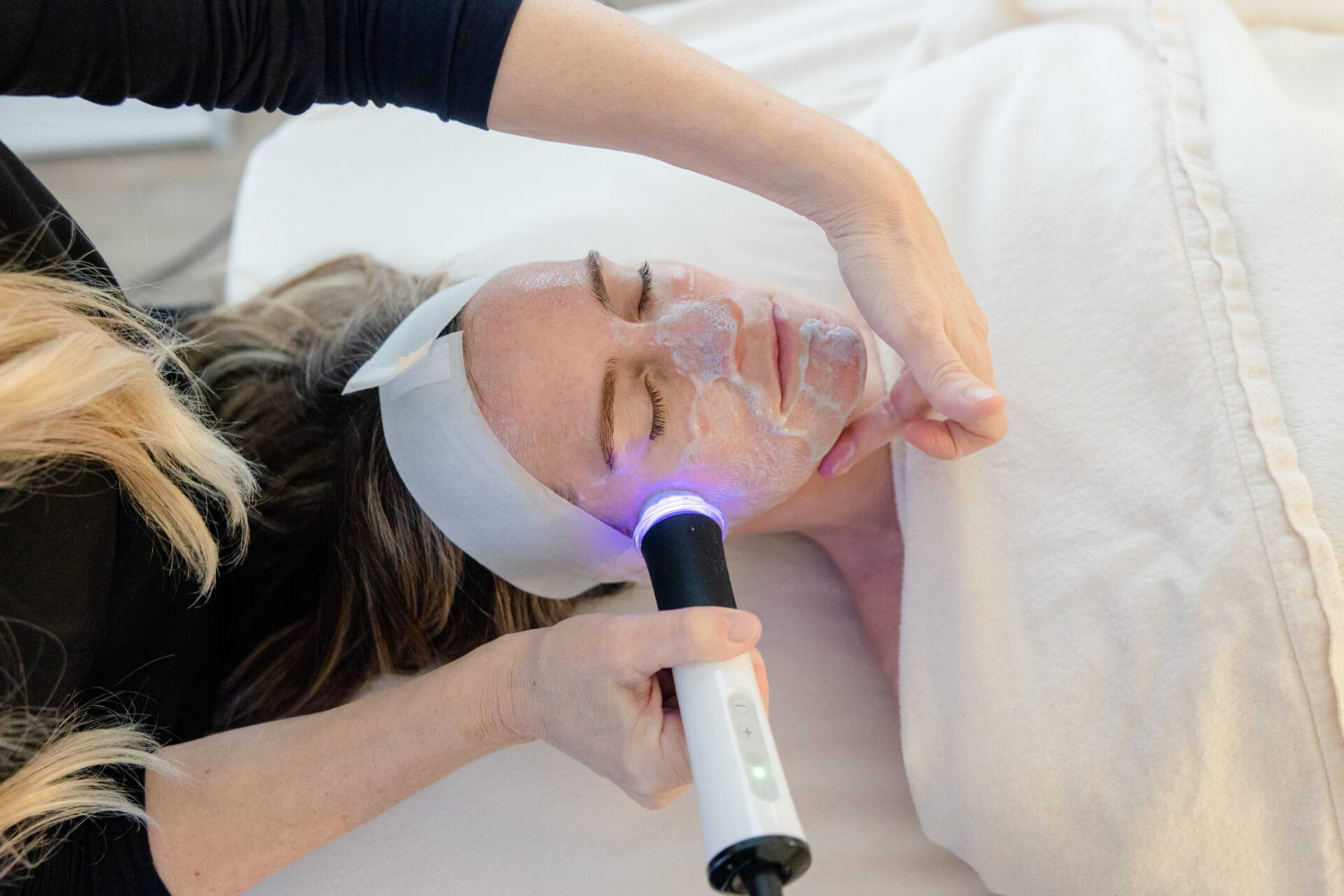 Mention The Monmouth Moms for a special discount:
Receive a free Geneo Glo2Facial when you purchase a package of 3 energy based treatments (IPL, Opus or ClearLift) OR a package of 6 chemical peels!
Mark your calendars for Radiant by MD's 1 Year Anniversary Open House & Ladies Night!
About the Doctors
Drs. Hanhan and Kondraciuk, co-founders of Radiant by MD in Morganville, NJ, bring together their expertise in radiology and cosmetic medicine to provide patients with the best possible care. Dr. Hanhan completed her BA/MD program at Rutgers University and has been board-certified by the American Board of Radiology in Diagnostic Radiology, with a special focus on women's imaging and pediatric imaging. Dr. Kondraciuk graduated from Rutgers-Robert Wood Johnson Medical School and completed her post-doctoral training in radiology and breast and body imaging at NYP-Weill Cornell Medical Center and Memorial Sloan Kettering Cancer Center. She also has extensive experience in cosmetic and laser medicine, blending her expertise in anatomy, women's health, and intervention with her artistic background. Together, they offer non-invasive treatments like laser facial rejuvenation, neuromodulators, fillers, and more to help patients maintain a youthful appearance. They are both dedicated wives and mothers and continue to volunteer in their respective communities.
---
---
This post contains sponsored content