Our November wine club picks are here! With the holiday season upon us, these wines are perfect to compliment turkey and all of the sides!
  Like the Sickles Stores you may know and love, Bottles by Sickles is known for its fabulous service and eclectic selection – aka The Good Stuff! You'll find your favorite local craft beer at Bottles, unique liqueurs for brighter and better cocktails, and a wine selection that runs the gambit from Napa Valley favorites to wines from the Southern Hemisphere. You'll also find that they can fit any budget from easy drinking wine for dinner to party ready Champagne for popping!
Check out our November picks below!
And mention 'MONMOUTH MOMS' to get 15% off each of these November picks!
---
Rosé s'il Vous Plaît Mimosa– $14.99
Made with a light effervescence, this French Rosé is the perfect wine to compliment holiday charcuterie, hors d'oeuvres, and turkey too! With added natural fruit flavor, it's a new twist on a mimosa you won't save just for summer nights.
Sean Minor Pinot Noir – $15.99
Pinot Noir is one of the best pairings for turkey dinner, and this wine doesn't disappoint. Light in body with cherry notes and just a little oak hint, you'll want to sip on this with family and friends all season long!
The Herdsman Cabernet Sauvignon – $28.99
Nothing says holiday dinner like a big, bold Cabernet from California. The Herdsman Cabernet is an elegant estate bottled wine with notes of plum, mocha, and dark cherry. Pick up this wine for a hostess gift, or stock up to impress your guests this season.
Head to Bottles by Sickles in Red Bank and
Don't forget to mention 'MONMOUTH MOMS' to get 15%
off each of these November picks!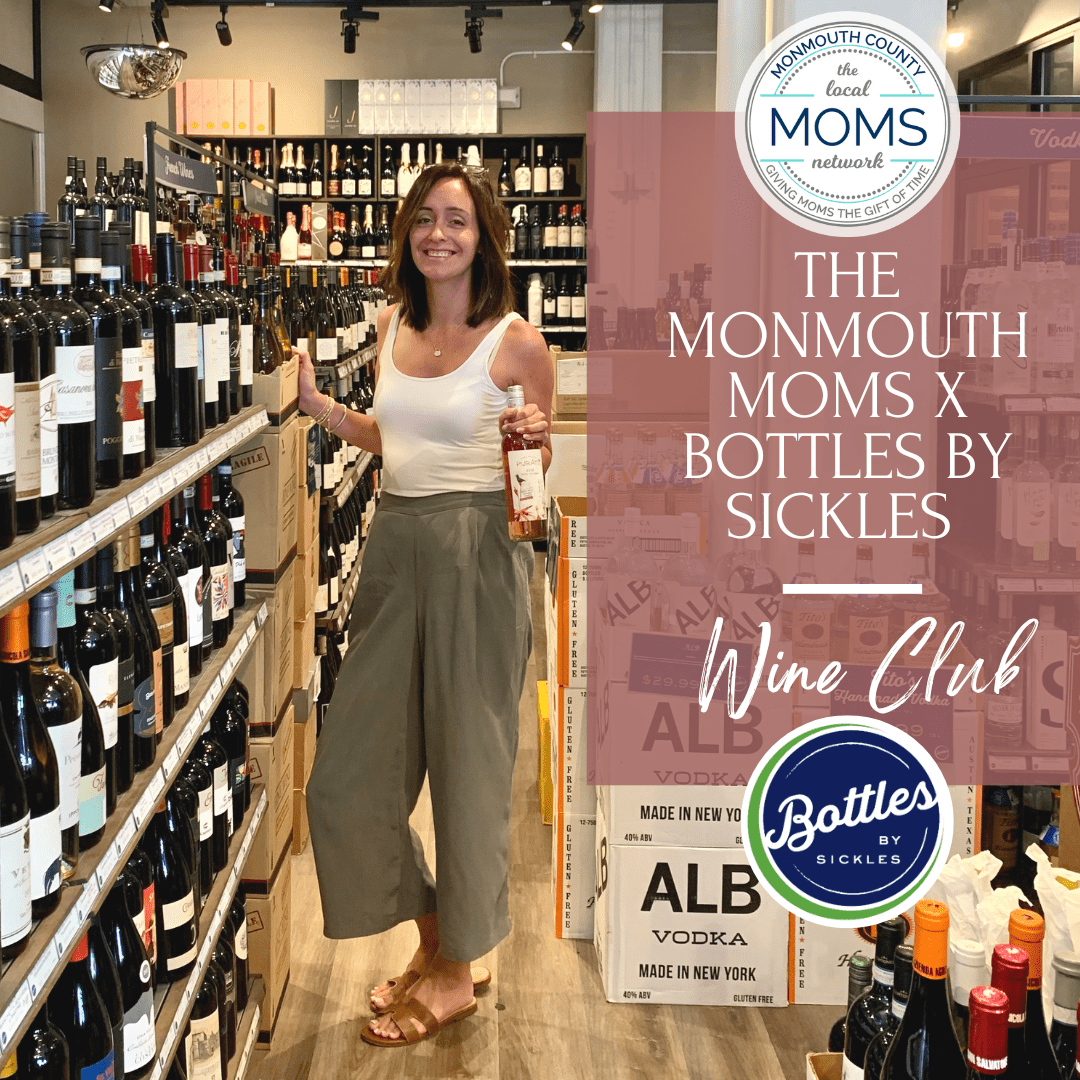 ---
  Bottles is conveniently located across the hall from Sickles Red bank, so you can shop for the good bottles and all the delicious essentials you'll need for dinner. The Bottles by Sickles Team can deliver locally AND bottles can be added on to our Sickles Catering Packages when purchased through the Bottles store.
 This store was a longtime dream of Owner, Bob Sickles, who is a lover and collector of wine. He has been building a collection for decades and is proud to share this passion with the Red Bank community and beyond. He taught his children, Tori, Sasha, and Tristan to appreciate the craftsmanship and develop a taste for wine as well. Together they are working to share their love for good drink and good food, Bottles is new but Sickles has been sharing the good stuff since 1908!
**Mention "MONMOUTH MOMS" TO RECEIVE 15% OFF AT CHECK OUT AT BOTTLES BY SICKLES
SALE VALID NOW THROUGH November 30, 2022. EXCLUDES PREVIOUS PURCHASES.  WHILE SUPPLIES LAST. NO RAIN CHECKS OR PHONE HOLDS. CANNOT BE COMBINED WITH OTHER PROMOTIONS.
---
Sponsored by: Bottles by Sickles