Eastmont Orchard's Apple Pie
Thanks to Eastmont Orchards for this AMAZING Apple Pie Recipe!
---
Mom was always a really great cook. She made wonderful meals and especially great desserts. And since the family grew apples, she perfected a superb apple pie. Start with a good crust! You can make your own or buy a high quality crust and pie pan from the supermarket. A nine-inch pie pan works well. If you make the crust, follow most any recipe (the ingredients are simple) and use Crisco-type vegetable shortening. The main thing to remember is: DO NOT OVER-MIX THE CRUST! The secret to flaky crust is to blend the flour and shortening LIGHTLY, even leaving some little pieces of shortening in the mix.
  The next important thing is the variety of apples you use. The very best variety we know of is JONATHAN. It is an old variety grown in abundance in the Midwest. Jonathan has a very distinctive tangy flavor which brings the pie alive. If you can't find Jonathan, look for the tartest apples you can find. Granny Smith and Braeburn will also work well.
Peel, core, and slice the apples about 1/4 inch thick.
Fill the pie shell until it's mounded pretty high because the apples will "cook down."
Mix 3/4 cup of sugar, 1 teaspoon of cinnamon and 1 teaspoon of nutmeg together.
Pour the mixture evenly over the apples and lightly shake the pie so the mixture falls through.
Dot the sugar mixture with some butter.
Dampen the crust edges, place the top crust, and then crimp.
Cut three or four vents in the top crust.
Bake at 450 degrees for 15 minutes. Lower oven to 375 and bake another 45 minutes or until the crust is dark golden brown. The apple juice may run over so it's a good idea to place a piece of foil on the rack below the pie. Enjoy!
---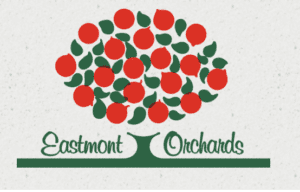 181 County Rd 537 East
Colts Neck, NJ 07722
732-542-5404
---