Our October wine club picks are here! With fall weather in full effect, these wines are great to add to social gatherings, Sunday football, weeknight dinners, and more.
  Like the Sickles Stores you may know and love, Bottles by Sickles is known for its fabulous service and eclectic selection – aka The Good Stuff! You'll find your favorite local craft beer at Bottles, unique liqueurs for brighter and better cocktails, and a wine selection that runs the gambit from Napa Valley favorites to wines from the Southern Hemisphere. You'll also find that they can fit any budget from easy drinking wine for dinner to party ready Champagne for popping!
Check out our September picks below!
And mention 'MONMOUTH MOMS' to get 15% off each of these October picks!
---
Care Solidarity Rosé – $12.99
A Spanish Rosé, made with equal parts Cabernet Sauvignon and Tempranillo is estate bottled and grown. Sustainably made (and vegan!), Solidarity Rosé gives ten percent of their proceeds back to women affected by breast cancer. A delicious wine (with a great cause!), pair this rosé with salads, fajitas, charcuterie, and fried chicken.
Massey Dacta Sauvignon Blanc – $12.99
We love this Sauvignon Blanc from Marlborough, New Zealand. Massey Dacta is bright and easy drinking, sustainably made, and a great price! Grab a bottle to bring to a friend's house this weekend or stock up on a case for a party this fall. It won't disappoint!
Robert Mercer Red Blend – $15.99
Crafted in Horse Heaven Hills, a viticultural area of southeastern Washington state, this red blend aims to please. Big, bold, and filled with plum and blackberry notes, it's the perfect wine to enjoy fireside when the temps get a little chilly. Pair it with spaghetti and meatballs, grilled vegetables, or drink on its own!
Head to Bottles by Sickles in Red Bank and
Don't forget to mention 'MONMOUTH MOMS' to get 15% off each of these October picks!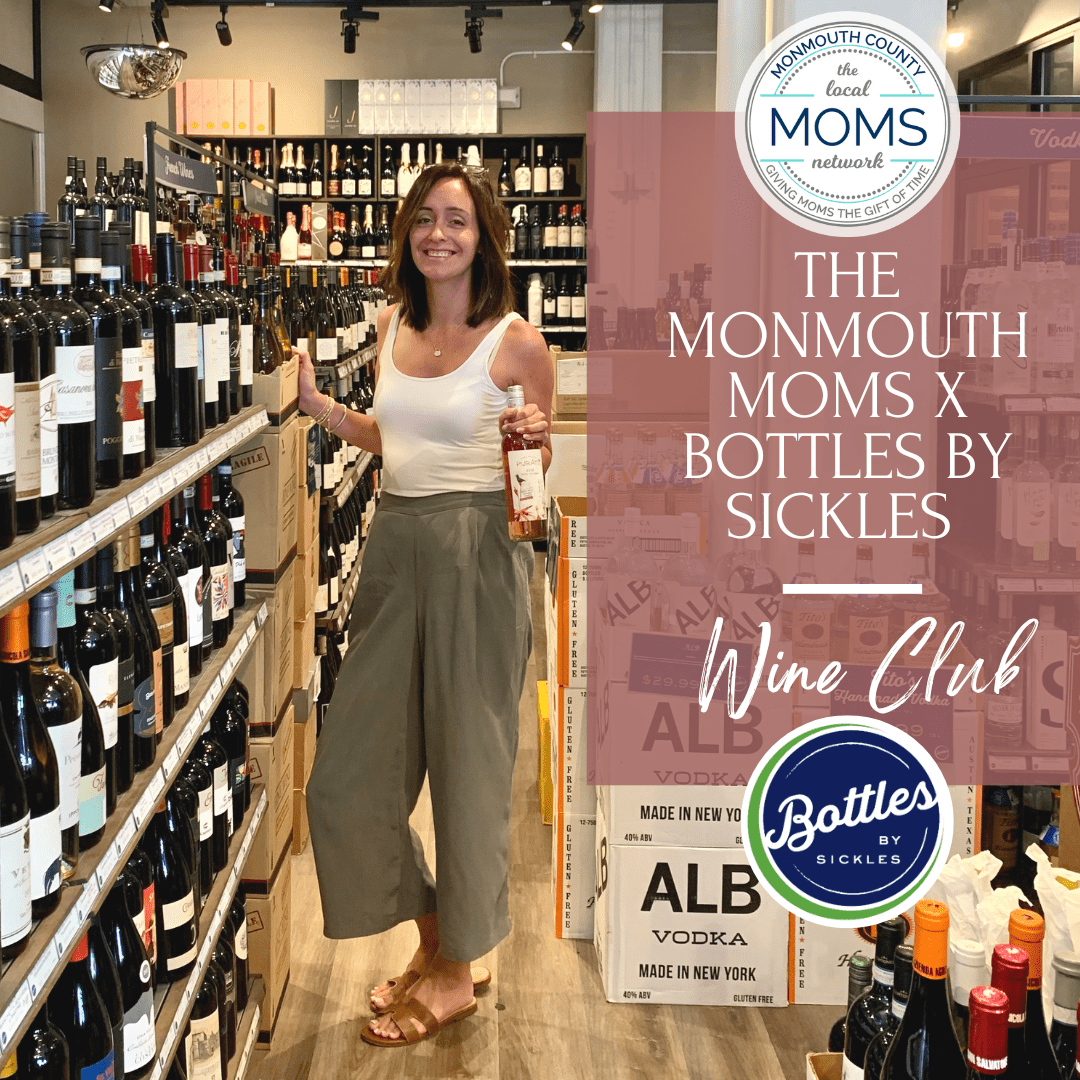 ---
  Bottles is conveniently located across the hall from Sickles Red bank, so you can shop for the good bottles and all the delicious essentials you'll need for dinner. The Bottles by Sickles Team can deliver locally AND bottles can be added on to our Sickles Catering Packages when purchased through the Bottles store.
 This store was a longtime dream of Owner, Bob Sickles, who is a lover and collector of wine. He has been building a collection for decades and is proud to share this passion with the Red Bank community and beyond. He taught his children, Tori, Sasha, and Tristan to appreciate the craftsmanship and develop a taste for wine as well. Together they are working to share their love for good drink and good food, Bottles is new but Sickles has been sharing the good stuff since 1908!
**Mention "MONMOUTH MOMS" TO RECEIVE 15% OFF AT CHECK OUT AT BOTTLES BY SICKLES
SALE VALID NOW THROUGH October 31, 2022. EXCLUDES PREVIOUS PURCHASES.  WHILE SUPPLIES LAST. NO RAIN CHECKS OR PHONE HOLDS. CANNOT BE COMBINED WITH OTHER PROMOTIONS.
---
Sponsored by: Bottles by Sickles