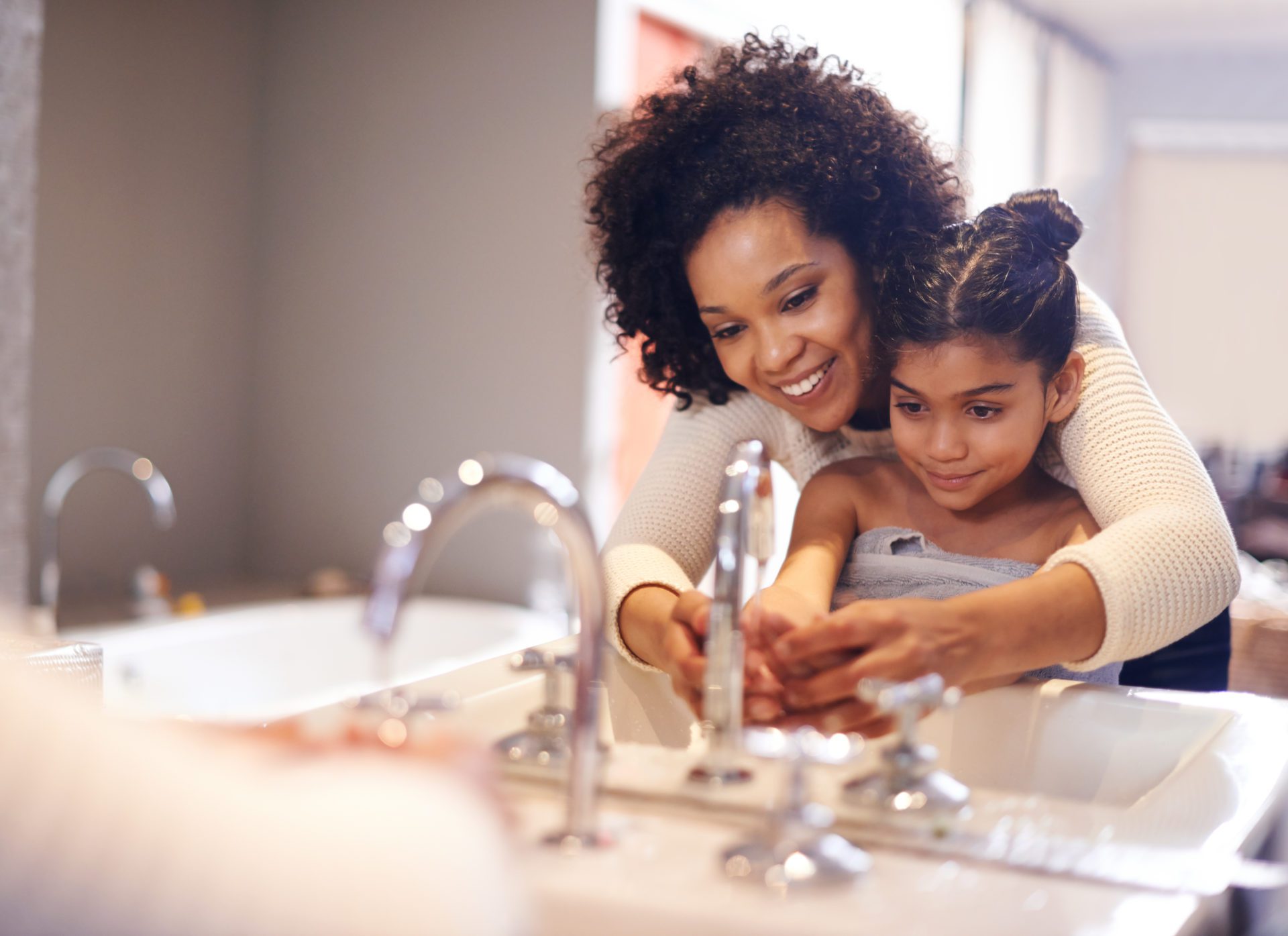 Teaching Your Little Ones the Importance of Water Conservation
New Jersey American Water provides tips to encourage adopting a water-wise lifestyle at an early age
By Lindsey Olson, Sr. Manager of Production at New Jersey American Water and local Monmouth mom
We all know that water is essential to everyday life, but how much of an active role do we play in protecting and preserving our water resources? More than you might think. According to the US EPA, it's estimated that about half of the water we use outdoors gets wasted. New Jersey's annual influx of tourism coupled with our increasingly hot summers places considerable demand on our water resources each year. But as a coastal state, we have plenty of water at our disposal from the ocean, right? Wrong! Our drinking water comes from fresh water sources like rivers, reservoirs, and aquifers. Only about 1 percent of our planet's water is drinkable, that's why it's important to save water whenever possible to help protect the availability of our water sources – and teach our youth to do the same.
Here's how:
Show and tell – Show your little one the watershed around your home. Maybe there is a local lake or stream they enjoy visiting for recreational purposes or to watch wildlife nearby. Explain the importance of water to all life in the habitat, and make it relatable directly to their life.
Make it fun – Find fun ways to introduce water conservation by doing activities together. New Jersey American Water offers lessons, games, experiments, videos and more through its online Water Learning Center. Try creating a rain barrel or color your way through conservation education with New Jersey American Water's Water Fun with Puddles coloring book.
Work together – Include your little one when implementing water-wise practices around your home. From landscaping adjustments to indoor chores, encourage them to help out so that they can feel like they are making an impact too.
Lead by example – Continue making a conscious effort to incorporate water-wise decisions around your home and into your lifestyle. If you walk the talk, it will resonate with your little ones who may one day pass these practices on to theirs.
As you enjoy the rest of summer, keep water conservation in mind. To learn more about conserving water at home and protecting our water sources, please visit www.newjerseyamwater.com