Lakehouse does summer camp differently, all in the heart of the music capital of New Jersey– Asbury Park! Every summer, LHMA offers exciting week-long summer camps for students of every age and every level.
At Camp Lakehouse, students form bands to perfect and perform their favorite songs, attend technical workshops and masterclasses, meet special guests from the industry, and so much more! In Adventures in Music Camp (AIM), campers ages 6 to 10 learn and play music of each weekly theme, explore new instruments, play games, work on musical arts and crafts, and perform in an end-of-week final showcase! Previous special guests have included The Front Bottoms, Max and Jay Weinberg, and Kellindo!
Monday to Friday at the academy, general camps run from 9 a.m. to 3 p.m., and Adventures in Music camps run 9 a.m. to 2 p.m. Campers learn and show off new skills while building friendships with other musically-inclined kids. Whether you've signed up for a comprehensive technical workshop-style camp or a band-oriented camp, every week ends with a concluding performance on Friday!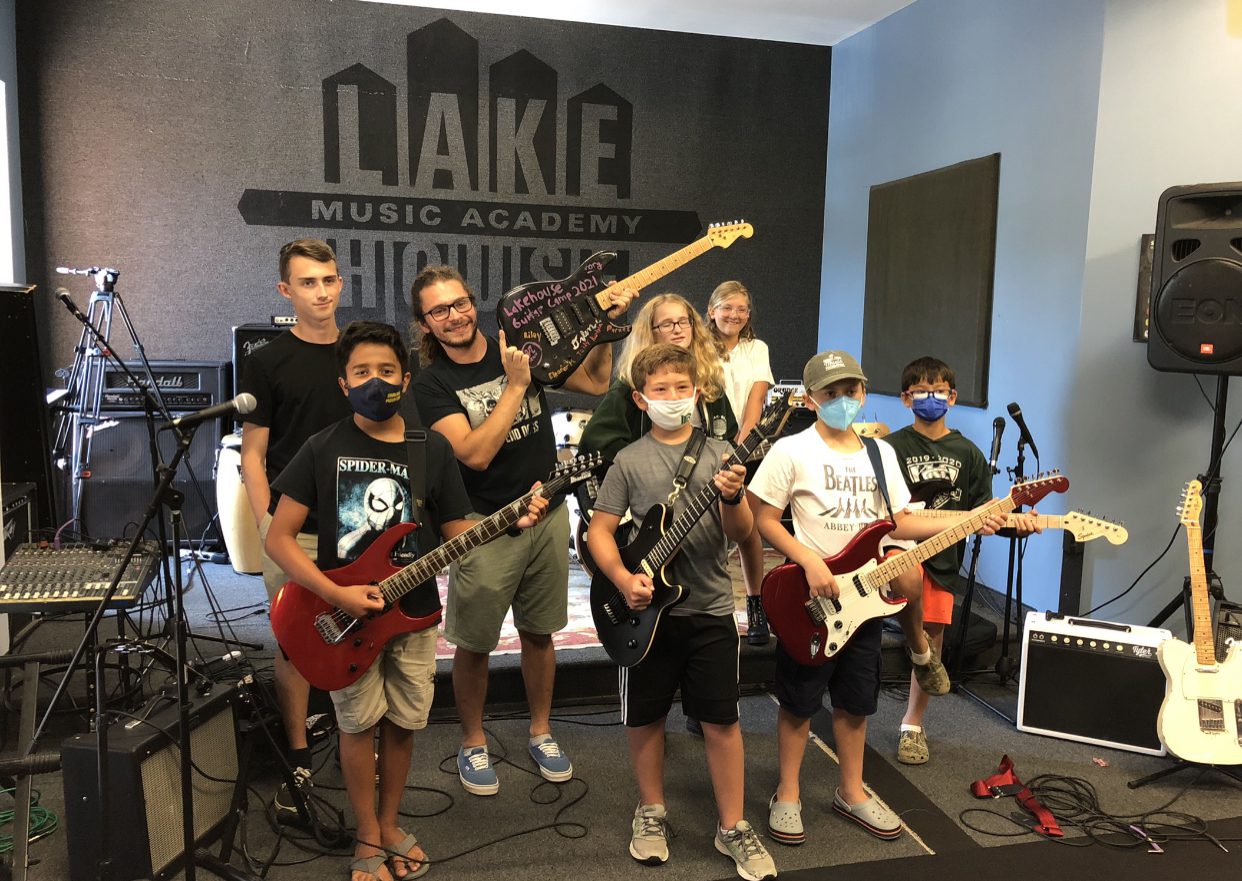 Official 2022 Camp Schedule:
Adventures in Music Camp (ages 6-10)

Jersey Rocks Week: 7/11 – 7/15
Pop Week: 7/18 – 7/22
Songwriting: 7/25 – 7/29
Beatles Week: 8/1 – 8/5
Classic Rock: 8/8 – 8/12

Spring Break Drum Camp: April 18-22 (ages 7-17)
Guitar Week: July 11-15 (ages 11-17)
Drum Week: July 18 – 22 (ages 7-17)
Audio Engineering Week: July 25-29 (ages 11 – 17)
Songwriting 2-Week Camp: July 25-29, August 1-5 (ages 12- 17)
Vocal Week: August 1-5 (ages 11-17)
Classic Rock Camp: August 8-12 (ages 11-17)
About the Academy:
Lakehouse Music Academy is a progressive music school, featuring group performances and individual lessons. The program is committed to the development of comprehensive musicianship for every student, at every level, at every age.
It is our mission to engage and enrich our students through musical education by promoting performance, composition, collaboration, and scholarship. We value creativity, diversity, community, and music's ability to improve the human condition.
Our team employs various teaching methods built around each student's particular needs.  We aim to build a community where any musician, regardless of age, experience, and musical taste, can feel at home. Students have the opportunity to hone their skills in performance, recording, engineering, producing, songwriting, and business/marketing.  Our holistic approach to music education allows us to produce the most prepared musicians for today's music industry.
Lakehouse Music Academy is housed in the Lakehouse Music Building, under the same roof as two world-class recording studios, a music store, rehearsal rooms, and many notable music industry professionals. In April 2021, the Count Basie Center for the Arts and Lakehouse Music Academy announced a strategic partnership that brings Lakehouse's renowned music programs to the Basie Center's Red Bank campus.
---
619 LAKE AVENUE
ASBURY PARK, NJ 07712
732.455.5462
info@lakehousemusicacademy.com
---
Sponsored by: Lakehouse Music Academy