I suppose it's no surprise that, as a mom, I've often not prioritized self-care. If I can get some daily exercise in, that's the extent of what I'll do for myself, feeling guilty if I did anything more, and rather I'll care for house, kids, work, etc. The daily grind, as they say. This very topic came up with my friend Melissa of Morris Bernards Moms before the holidays, as she mentioned how she was tired of putting herself last, and wanted to start making it a point to schedule monthly facials again. To be completely honest, I had never had a facial, so this was surprising to me. To me, facials were a service I had always wanted to try, but never put on the top of my to-do list. So after an absolutely exhausting holiday break, I scheduled an appointment with HerSpace Med Spa in Little Silver, NJ, to find out what I had been missing out on!
I had preconceived notions about facials (really thinking that someone just rubbed lotions and toners on your face), so when I tell you my experience was rather life-changing, it's not an exaggeration. HerSpace provides a relaxing, serene, spa-like environment that immediately makes you feel less stressed. Their highly trained aestheticians sit down with you beforehand and ask questions about your skin and what you're hoping to achieve from the facial (i.e. reduce oil, moisturize, etc.). Now, somehow over the course of my 37 years on this planet, I had somehow missed that facials involved massage and relaxation, and not only leave you with healthy, glowing skin, but also feeling more relaxed, less stressed, and ready to head back to the grind. And my experience here did just that…
Their warm winter enzyme facial included winter pine enzyme, a holiday spice mask, extractions (ok, this isn't that much fun, but it works!), sinus and head massage, and some additional skincare applications. It was absolute heaven. My skin was glowing for nearly a week afterwards too, and I felt great!
HerSpace offers a multitude of facial services including:
Classic Cleansing Facials
Microdermabrasion Facial
Dermaplaning Facial
Chemical Peel Treatment
Medical Grade Chemical Peels
Teen Facial
No-Tox Facial
I'm absolutely committing to treating myself to a facial when I can fit it in, and I encourage all moms to do the same this Valentine's Day! Check out HerSpace Valentine's Day specials below!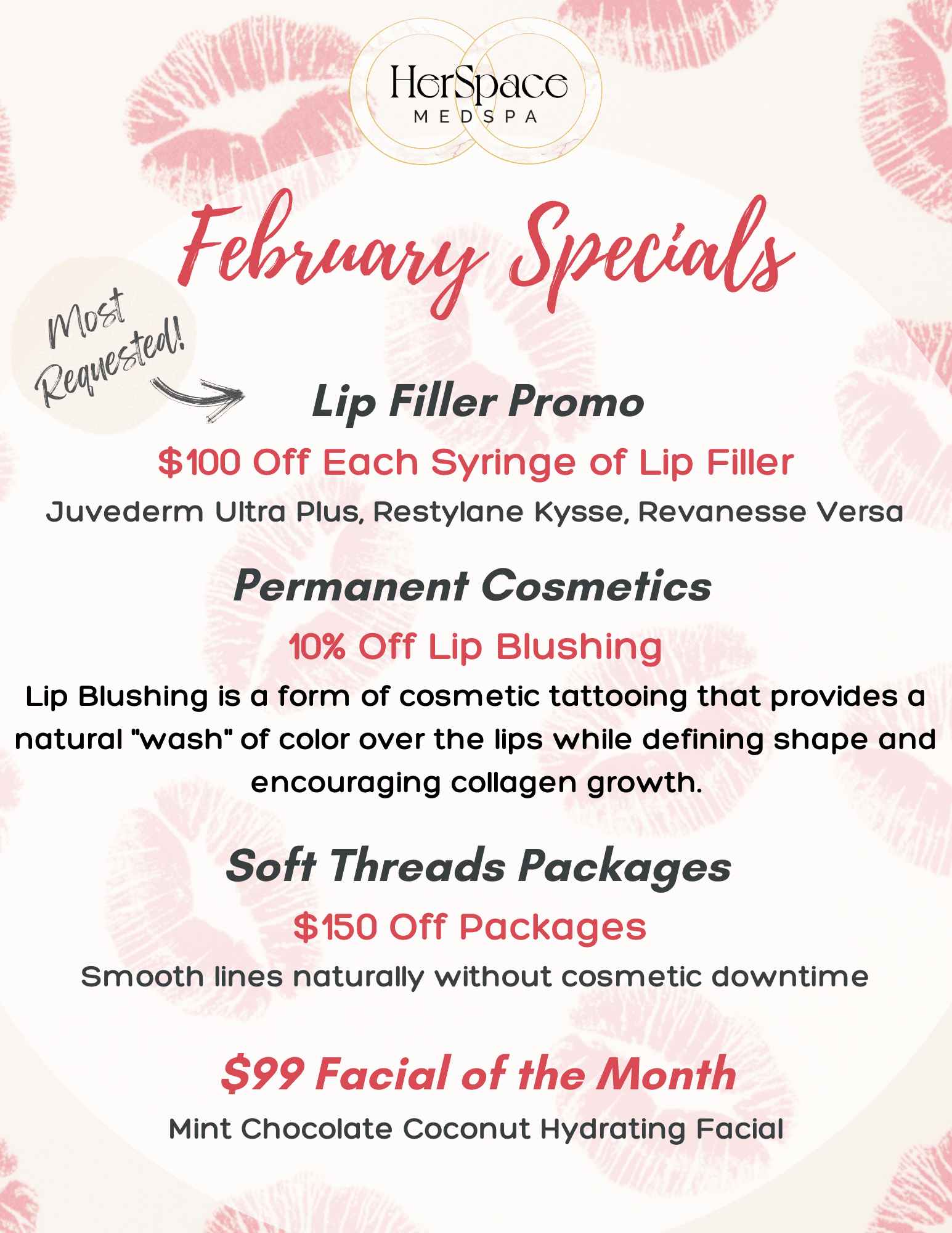 ---
200 White Rd. Suite 111
Little Silver, NJ
732.747.7935
---
Sponsored by: HerSpace Med Spa