Meet Glenna Rosenberg, our first Meet-a-Mom of 2022! A New York native, Glenna has lived in Marlboro for over twenty years raising her three beautiful daughters. As an international award winning photographer, Glenna specializes in portraits of women over 40 in her "40 Over 40 Project," celebrating the strength, wisdom, and beauty of women in our community. She also focuses on fine art child and family photography. Learn more about Glenna in our interview below, including her philanthropic efforts, favorite local restaurant, and who she thanks for helping her through parenthood as a single mother.
---
Where are you from originally and how long have you lived in town?
I was born In Brooklyn and raised in Staten Island. I have lived in Marlboro for 23 years.
Child(ren) and Age(s)?
I have three Daughters 21,23, 25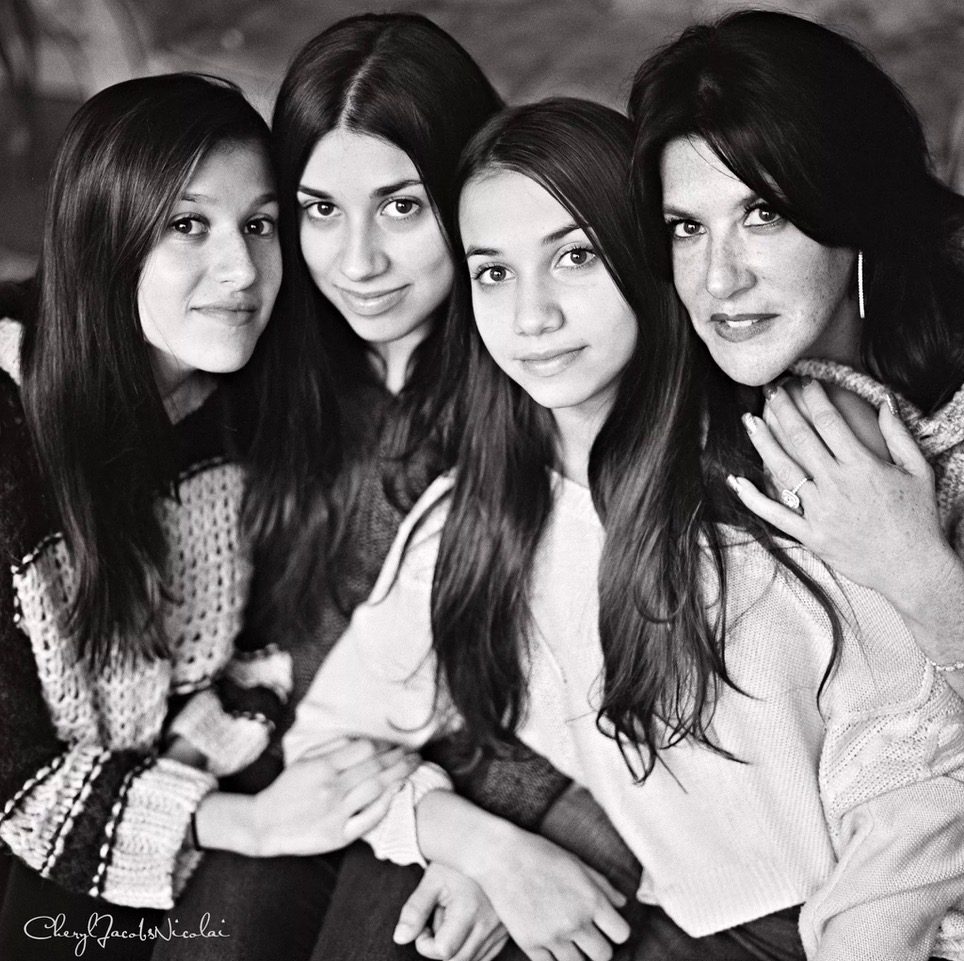 One thing people would be surprised to know about you…
Because I am a photographer I think people would be surprised to know that before having my daughters I worked very closely with Autistic Children and Children with Special Needs in the NYC Board of Education. After doing that for ten years I decided to go back to school to become certified to be a Sign Language Interpreter for Deaf Children. I am also licensed for NLP which is Neuro-Linguistic Programming (NLP) is a behavioral technology, which simply means that it is a set of guiding principles.
Anyone special you'd like to thank for helping you through parenthood?
I have been widowed for a very long time. Which means I raised my daughters alone. However, I would have to thank my mom for all of her help. My friends for being there as a sounding board. I would also thank the teachers at The Hebrew Academy for making us all feel safe and loved. My daughters were only in the school for five years, but the impact has lasted this long as well as the connections.
Favorite things to do with your kids?
My kids are adults now, I would love to travel with them as we have always loved to do that. We also love to collect shells so we go on Shelling Cruises that we enjoy. Time spent outside of the home is wonderful. I say this because anytime we are all inside, I'm a typical mom who doesn't want to look at everything that has to be done in the house!
Are you involved in a business venture, a local organization, a creative endeavor, or in the corporate world? Please share!
 I am the photographer and owner of Photos By Glenna. Additionally, I give back to the community. I am part of NILMDTS which is an organization who takes photographs of Premature babies in the hospital. I am also part of Operation Love Re-United. We take photographs of Homecomings for the Military. I also donate pictures to The Youth Mental Help Project 
What is your favorite restaurant in Monmouth County?
Over Easy Cafe
What is your favorite activity to do with your children in Monmouth County?
Enjoying all of the parks, especially Sandy Hook!
What are your Mom Goals?
To have raised Good, Caring Strong Confident Women.
---
 
Sponsored by: Photos by Glenna