This week's Small Business Saturday with Stacey Donadio features the Center for Pilates of Red Bank! Owner Kate Brannan sits down with Stacey to talk about her experience running a business during shutdown due to COVID-19, what she loves about being a business owner in Monmouth County, and why her customers love the workout at her studio. Read more in our interview below!
---
Where are you from and where do you live now?
I am a long time Monmouth County resident! I grew up in Shrewsbury, and now live in Red Bank!
Tell us about your business!
 Center for Pilates of Red Bank is a classical Pilates studio! Having been certified by Joseph Pilates protege, Romana, I adhere to the classical methods that were passed down from Joe. We are a boutique studio, specializing in one-on-one private sessions. We are a fully equipped Gratz studio, meaning that we have Reformers, Towers, Chairs, Barrels, a Pedi-Pull and a Cadillac made by Gratz.
We use the equipment to customize a session for each individual. Using the resistance of springs and your own body weight, we create a full body, yet low impact workout which focuses on your core muscles, but works the entire body each session. Our goal is to improve strength, flexibility, posture, breath, and coordination with each session. Safety is also one of our main priorities, so Pilates is often the next step that clients take after physical therapy. I love that because Pilates was such a genius in his method, we can use the same exercises and equipment to train those coming back from surgery, or novices to exercise, to those training for the Olympics!
Our clients definitely walk away with a Pilates body! They feel taller and leaner, their waist feels smaller, and saddlebags melt away. Though we can never spot train to lose weight in a certain area, you will see your body transform!
What's your background? What made you go into what you're doing now?
I was introduced to Pilates when I was a dance major at the University of Maryland. I was blown away that although I worked out and danced my whole life, my body completely changed in just a few months with Pilates. I had more balance, I was stronger, and I finally understood HOW to access my core muscles. This change made such an impact on me, and I knew this was something I could not wait to share with others. Like a solid foundation to a house, Pilates builds a solid foundation within your body, so you can incorporate it into your daily activities and other workouts.
What do you love about having a business in Monmouth County?
I adore having a business in Monmouth County. I love the variety of clients that come through our doors. Whether it is another longtime local, or someone just visiting from New York, all are welcome here. We get to meet so many people that went to the same schools we did, or have fascinating stories of traveling the globe. Some drop in to take sessions while performing at the Two River Theater, and some live in NY but summer down the shore, yet make their weekly Pilates a priority. Monmouth County is this perfect location, nestled between the beach and the city, and it adds such a variety to our customer base.
What has been the most challenging part of running your business during COVID, and how did you overcome it?
The most challenging part of Covid was when we had to shut our doors for 3 months. It was scary not knowing how long that would last, how would I cover my bills, and if my clients would return. Although I teach all day long, the thought of teaching over video was something that intimidated me for the longest time! But in order to survive during Covid, we had to pivot. We started doing Zoom private and group sessions, and fortunately many clients were on board. Some wanted to wait, and I completely understand that!
Having an additional business that I run from my computer is what filled in those gaps and kept me afloat. It is something that I started after being out of work for 5 months with cancer. I started it as a plan B, in case I was ever sick again, but I never anticipated anything like this pandemic! I highly encourage anyone like me that has a physical business, or especially that is paid by the number of hours they work, to find a secondary income stream that works for them.
Once we could return to the studio, we had to adjust to wearing masks, extensive cleaning procedures, and limiting capacity. Fortunately, because we do focus on private sessions, we were able to get clients back in quickly, and our clients were excitied to return!
What are some exciting plans you have for the business in 2021?
In 2021, we would like to expand our reach in the online space. We hope to offer more classes online, to reach a wider audience, but also as a backup for someone who can't make their regularly scheduled class. We are also talking with some local businesses to offer pop-up pilates classes in conjunction with their space. There will be some unique pairings, and we are looking forward to some fun classes!
What's your favorite business in Monmouth County (other than yours!)?
Oh that's not even fair! There are too many! I am biased towards the Galleria shops;) All of the shops there put so much care into their clients. It's great for an incredible meal at Salina's Cafe, or for a unique gift form Down to Basics or Frame to Please. And you can support your 4-legged friends at Paws-for-a-Cause! Outside the Galleria, you can find me at Rook!
2 Bridge Ave.
Red Bank, NJ
732.345.1515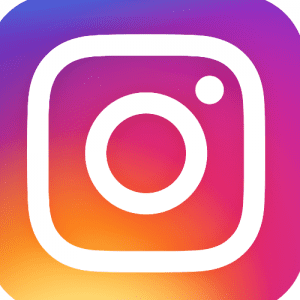 ---
Small Business Saturday is Sponsored By:
Your Monmouth County Resource!
Call me for all of your Real Estate needs….You Deserve the Best.
908.601.6346