This week's Meet-a-Mom features the beautiful, Liz Evanko Buchanan! Born and raised a Jersey girl, Liz grew up just outside of Monmouth County, and moved to Little Silver in 2009. Mom to three amazing kids, this busy mompreneur is the owner of The Muse Art Studio (also in Little Silver!). Learn more in our interview below about Liz's life here in Monmouth County, including more about her incredible business, the inspiring women who shaped her into the vibrant woman she is today, and her favorite things to do with the kids in our community!
---
Where are you from originally and how long have you lived in town?
Born and raised in NJ! Proud New Jerseyite, I was born in Rahway and spent my younger years in Edison in Middlesex County, grew up in Long Valley in Morris County and now reside in Little Silver in Monmouth County! I live and work in Little Silver and have been here since 2009.
Child(ren) and Age(s)?
I have 3 awe-inspiring children in every age bracket! My oldest daughter Alyssa, is 16 and a sophomore in high school, my middle daughter, Brielle, is 7 going 8 and in 2nd grade and my youngest son, James is 4 going on 5 and currently in preschool.
One thing people would be surprised to know about you…
I like the days where I wake up at 4:30am or go to bed at 4:30am best! As a Libra I am always trying to achieve balance as the early bird and eternal night owl. I am obsessed with karaoke.. you can find me singing Cher, "If I can Turn Back Time" on stage always whipping the mic cord around like a rock star. I am the ultimate "bag" lady… the bigger the better, and I love riding bikes anywhere and everywhere and driving around in my car with the windows down and music blasting;);) Always on the move allows me to "run like the wind."
Anyone special you'd like to thank for helping you through parenthood?
The 3 BEST MOMMA's I was graced to have build the village that nurtured me! My Momma Shar… She is 100% the reason I am the parent I am today and MOST IMPORTANTLY the woman I am today which allows me to be the MOM that I am!!! She taught me how to BELIEVE and see each day in and out to make those beliefs transform into REAL LIFE! She knew how to celebrate the good, withstand the bad, and bulldoze through the ugly and absolutely everything else in between!! There is no end to the nonstop examples I could share about my Momma Shar and her BEYOND STELLAR strength and character I have witnessed her display time and time again. Always loyal and loving but forever fierce and protective of those she cherished most, she led by example, with a gorgeous exterior, heart of gold and built like stone! And the importance of laughter!! When you can really sit back and LAUGH, the world opens up like a ray of SUNSHINE! Having three children of her own, myself, my younger sister and brother, she taught me the IMPORTANCE of "3" and how to love unconditionally! My Grandma (My Mom's Mom)… She is the definition of how to paint the perfect picture! She defined the importance of FAMILY, first impressions, putting your best foot forward, always resilient yet refined, she showcased the true gift of entertaining and having manners, how to dress and act like a lady and how to COOK EVERYTHING from "shit on a shingle" to "shrimp scampi" and EVERY Sunday Dinner you could imagine!!! Cooking was her creative outlet along with decorating her home in the latest trends and always to the nines when it came to holiday décor! And it transcended with me. As did her inner headstrong determination to live and be as she pleases and do things "the way" she likes them to be done! As the second oldest of six children (mix of girls and boys) who helped raise her younger siblings with her older sister, she taught me how "2" children were not enough, however having the "best of both worlds" in a daughter and a son and more than one of each was a necessity! My Nan (My Dad's Mom)….. She was the definition of perseverance, patience and proficiency! ..… to watch her tell a story was like watching a performance and you were in the front row seat, sitting dead center! She defined "Laugh Out Loud" with a innate sense of FUN, carefree wild and CRAZY freedom! Always the life of the party and all things positive, she dressed for every occasion always fashionable, poised and presentable but then came the CELEBRATION! No matter what the occasion you would always find her in a sequined star spangled hat, or a blinking light up apron on Christmas Eve always spreading her zest for life while serving the "same menu" of mustard meat and shrimp and square hamburger meat on crackers… was not a cook…. But she was CREATIVE!! She made her own professional dreams come true as an educator and never wavered on her path to achieve them! As the youngest of 7 (mix of girls and boys) and the mother of four boys she knew how to race with the best of them and had the speed to keep up if not pass them by!! I am forever grateful for these three women who taught me what it means to be a REAL WOMAN and a REAL MOM!!
Favorite things to do with your kids?
Spend time with them doing anything and everything. Watch them grow… Listen to their commentary and conversations. LAUGHING WITH THEM and AT THEM! Knowing they are each their own person and I become consumed with pride that these 3 beautiful creatures are my proudest creations! Sometimes, when I look at my children (more often than not lol) it's like looking in a mirror and seeing all sides of myself unfold in the latest and greatest ways!!! Always a product of your environment! I like to think I am preparing all 3 of them for the future and beyond!! Hopefully in the right ways!! If anything I know all 3 can 100% negotiate like its their job!
Are you involved in a business venture, a local organization, a creative endeavor, or in the corporate world? Please share!
Yes! I am an Artist and Art Educator. As the owner and principal of The Muse Art Studio otherwise known as the "Matriarch" of The Muse Art Studio (@themuseartstudio4) located in the heart of Little Silver! At The Muse Art Studio we offer ART 4 ALL AGES, in the form of fine art instruction catering to private, semi-private and small groups for children, teens and adults. In addition to fine Art Instruction, The Muse also hosts private events such as birthday parties, girls night out, freestyle abstract art and pop-up paint parties and more! Currently we are enrolling for On Location Dynamic D.A.Y. (Dance, Art, Yoga) Camp in July and August and booking out private group events such as birthday parties and adult painting parties for Summer 2021 in addition to offering some summer weekly classes for all ages inside the studio this summer! All of our current offerings can be found on our website at www.themuseartstudio.com and are offered both inside the studio based on availability in Little Silver as well as on location in Monmouth County! In addition to owning and running The Muse Art Studio, I also work as independent artist (@lizevanko.art) where I "execute inspiration" creating commissioned works of fine art in various mediums, custom made artwork and décor, murals and more for both residential and corporate clients in any and all mediums of 2D and 3D Art within and outside of Monmouth County.
How has this community been instrumental in getting you to where you are now?
100% LOVE & SUPPORT! A true credit to the success of my business and my professional career as an Artist and Art Educator to the community of Monmouth County, as well as spanning beyond my surrounding towns in the Peninsula Area, I have had support and interest from clients both residential and corporate within Monmouth County since I began my freelance ventures as an artist years ago working late at my kitchen table to make it happen. Whether it was handmade banners for a communion, or baby shower favors, hand building signs, refinishing furniture, creating custom made artwork, garage sailing etc, you name it… they asked and I made it! I am forever grateful and truly cherish the interest I have garnered throughout the years. As an Artist, there is no better feeling than to have someone resonate with the work you have created and as an Art Educator there is no better feeling than to see someone execute their own inspirations and visions that you helped ignite! "Enlighten and Envision" is my mantra. "EAE" "Open someone's Eyes….. Imagine the Possibilities….."
What is your favorite restaurant in Monmouth County?
I love anything local, built from the ground up… sparked by an idea and executed with passion and attention to a savory palette! I am obsessed with the Kitchen Witch located in Monmouth Beach, for reasons far surpassing their sublime culinary triumphs for all things breakfast, brunch and beyond plus a personal bonus because I also Love a Good Witch!! Albarino Tapas and Wine Bar in Shrewsbury for an ALWAYS much needed GO-TO lunch with their signature "small plates" that hit ALL the big marks, and Sirena Ristorante in Long Branch for a sunset dinner seated indoors or outdoors, their "Marechiara" and mood overlooking the ocean is second to none!!!
What is your favorite activity to do with your children in Monmouth County?
I LOVE to be out and about with my kids experiencing "everyday" adventures!! This is when I get to see life through their eyes and its EVERYTHING to me because I get to watch life unfold in the moment. It takes me back to my own childhood and always makes me smile and laugh and roll my eyes and yes sometimes yell (the horror) lolol! Everything from food shopping (the only way to get any of the GOOD snacks is to show up for the shopping trip to get to pick them out for yourself. Negotiating 101, to complaining and whining about chores (while melting off a chair into a puddle on the floor) or watching them learn how ride a wave all the way into the shore or hit a home run for the first time! It all completes the full circle of life as a mom for me. Always observational as an artist, the EXPERIENCE means everything! Ohh and the Car Wash! Going through the car wash with ALL of US inside the CAR! (most exciting thing… It is a local theme park ADVENTURE!! ;);)
What are your Mom Goals?
To instill in my children the lifelong value of what it means to be a good and beautiful person from the inside out. To work hard, never quit, always conquer and strive to be the best they can be for themselves and towards all others they encounter, and of course to make ALL their dreams a reality!!
---
4 Church St.
Little Silver, NJ 07739
732.216.6630
Follow Liz to learn more about her work as an independent artist below!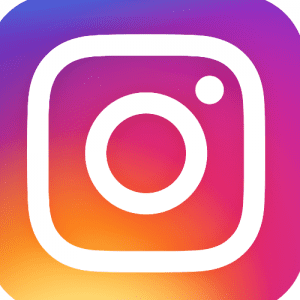 Sponsored By: The Muse Art Studio
---