This week's Small Business Saturday with Stacey Donadio features Trademark Boutique in Little Silver! Learn more below about owner, Tina Campbell, including why she chose to open her store, what she loves about running a business here in Monmouth County, and her favorite local brand!
---
Where are you from and where do you live now?
I currently live in Middletown, NJ where both my husband and I attended high school at Middletown South.
Tell us about your business!
I opened Trademark Boutique in 2011 in Little Silver, Nj, with the goal to fill a niche. high-quality everyday fashion, at a reasonable price point. Our style is best described as effortless chic. Providing women wardrobe staples picked to be worn as one's own signature. 
During the pandemic I opened my second online business Olive & Oak (oliveandoaknj.com). We started as a charcuterie business, but are quickly growing our offerings into much more than just charcuterie.  
What's your background? What made you go into what you're doing now?
I worked retail for as long as I was of age to work. And studied Business at Brookdale Community College, with the intention to transfer and continue my education in Fashion Merchandising. A year into Brookdale I decided I wanted to take my chances and open my own boutique instead.
What do you love about having a business in Monmouth County?
What I love most about having a business in Monmouth County is the camaraderie and support you build from not only other small business owners but the community of shoppers in the area. The pandemic was the perfect example of this. While we were forced to close temporarily we received so many requests for gift card purchases from local shoppers and fellow business owners that were able to remain open. It was so heartwarming to see people truly care and want to help us get through the unprecedented situation.
What has been the most challenging part of running your business during COVID, and how did you overcome it?
The most challenging part of running our retail business during covid was keeping in touch with our customers and engaging with them while not having a physical location to cater to them in. We quickly pivoted and moved our business online by launching an e-commerce website. As well as offering free local delivery to people interested in ordering. Social media played a huge role in driving business, as everyone was home and using Facebook or Instagram more frequently. We continue to use social media to promote our newest arrivals and attract both new and existing customers to our website & boutique.
What are some exciting plans you have for the business in 2021?
  Since launching our website (
tmboutique.com
) i am excited to launch our new style blog that will feature the latest trends of the season as well as spotlight local women & highlight their favorite 
trademark
 looks.
What's your favorite business in Monmouth County (other than yours!)?
Not only do they provide flawless, natural looking results, but each one of the ladies that works there is super kind, which makes the overall experience that much better.
 Most of all the owner of Healthy Glow, Barbara Jones, is someone I truly look up to and admire as a small business owner of over 17 years. She's always been super helpful & has gone above and beyond anytime i've needed any business advice. Not only is Barbara the best at her craft, She is one of the most hardworking, genuine people i've ever met since opening my boutique.

155 Markham Place
Little Silver, NJ 07739
732.842.5854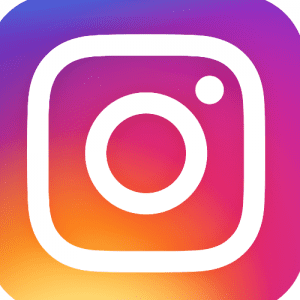 ---
Small Business Saturday is Sponsored By:
Your Monmouth County Resource!
Call me for all of your Real Estate needs….You Deserve the Best.
908.601.6346
---