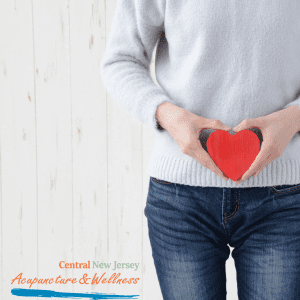 Finding and choosing possible solutions for infertility can be an overwhelming and frustrating experience. There are SO many options and possibilities which can leave you feeling hopeless. Fear of never having a biological child due to failed IVF treatments is a common theme Dr. Yuliya Chernyak hears when meeting with patients at Central New Jersey Acupuncture & Wellness. She knows how important it is to find someone you can trust, and can actually help.
Dr. Yuliya Chernyak, DAOM at Central New Jersey Acupuncture & Wellness helps women struggling to conceive to become happy moms naturally, even if your physician cannot explain your infertility.
'
As you have likely been told, age is a significant factor that can affect a woman's ability to conceive. But the cause of decline in fertility is multifactorial, including decreases in viable number of eggs and variations in hormone levels. Hormones also rapidly shift later in child-bearing years, contributing to poor egg quality, decreased ovarian reserve, recurrent miscarriages, and menopause. In fact, by the time a woman reaches 40, her chance of conception declines to under 10%.
Traditional Chinese medicine has been practiced for thousands of years and includes techniques and practices such as Tai Chi, moxibustion, Tui Na, Chinese cupping, and acupuncture. Acupuncture in particular has rapidly grown in acceptance by the general public and practice among therapists today. Not only is acupuncture valued for stress relieving and relaxing benefits, but also as a component of fertility treatments.
When used in conjunction with Western fertility treatments, acupuncture increases conception rates by 26%. A recent study from Tel Aviv University reports, "When combining IUI with TCM treatments, 65.5 percent of the test group were able to conceive, compared with 39.4 percent of the control group, who received no herbal or acupuncture therapy." For the 4.5 million couples experiencing infertility each year, acupuncture may be just what the doctor ordered.
Central New Jersey Acupuncture provides a 100% Natural Solution, Dr. Chernyak Method, to enhance your fertility and/or increase chances of a positive IVF outcome.
Enhances your natural fertility…
Doesn't require any pills that could be harmful to mother and baby…
Increases success of IVF, with LESS IVF cycles…
Can double your chance of conception on the first IVF cycle…
Has even helped women naturally conceive, bypassing IVF altogether!
Learn more on Central New Jersey Acupuncture & Wellness' website, and schedule a consultation  with Dr. Yuliya 
1 Bethany Rd.
Hazlet, NJ 07730
732.285.1484
---
Sponsored By: Central New Jersey Acupuncture & Wellness