This weeks' Small Business Saturday with Stacey Donadio features The Hansen Haus! Husband and wife team Jen and Ross Hansen run The Hansen Haus, a local design and renovation business, and local yoga studio, Metta Yoga! Learn more about this incredible duo's journey in Stacey's interview below, including how they got started, some challenges they faced during COVID, and some of their favorite Monmouth County businesses!
---
Where are you from and where do you live now?
We both grew up in Middlesex County and have been living in Monmouth County for the last 10 years. We just bought a tear down house in Wall, NJ as we are renting an apartment for the year in Spring Lake while we build our new dream farm house!
Tell us about your business!
Ross and I started flipping our homes while living in them. We have renovated and flipped a total of 3 homes and are about to build our dream modern farm house. Ross is a general contractor and owns his own business. I am a full time high school teacher, yogi, and lover of design. Ross and I both own a yoga studio in Neptune NJ (Metta Yoga). We built and designed out the space ourselves and I run and teach at the yoga studio daily.
We just closed on our last home that we renovated in Wall, NJ and we are currently residing in an apartment in Spring Lake for the year while we design and build our dream home in Wall.
What's your background? What made you go into what you're doing now?
Ross started his own contracting business about 10 years ago. We bought a really cute builder's grade home in Aberdeen, NJ. We decided to start updating and upgrading it just for fun and everyone loved our house. We decided to test the waters and put it on the market. We had an accepted offer within 24 hours of listing and we knew we had something special. From that house, we decided to move to Farmingdale and design and update and renovate that house and decided to list it after renovating. That house sold within the first 3 days…
We bought our 3rd home in Wall and completed the most amount of renovations and design that we have done in any of our houses. This was the biggest job by far (photos featured!)
We knew all along we wanted to build and this was why we continued to flip and sell. The amount of people that came in our recent home continued to ask if we had someone stage it… It made us feel good knowing we designed and renovated our home all by ourselves and did not have any help doing so.
We also recently got involved with homestudiolist.com and we were renting out our home for photoshoots. (think of an airbnb for photoshoots.) That brought in some extra income as well!
Our goal is to be mortgage free before we turn 40 and we are well on our way, thanks to real estate and renovations…
What do you love about having a business in Monmouth County?
We LOVE living and having multiple businesses in Monmouth County. We love being so close to the beaches, with so many restaurants and entertainment options, as well as being on big property with open space near lot's of farm land. Monmouth is so centrally located that we can be wherever we want within 1-2 hours.
What has been the most challenging part of running your business during COVID, and how did you overcome it?
COVID has helped the real estate industry. Ross' business boomed because people were home and wanted to make improvements in their home because they were spending so much time there. There has been an increase in real estate because the market inventory is low and people want to move down by the NJ Beach towns. Our yoga studio was definitely affected by COVID since we were mandated to close from March until August. Thankfully things are starting to pick back up!
What are some exciting plans you have for the business in 2021?
We will be literally building our dream home with our own hands! We have been working with an architect for the past few months and designed our home from drawing on a scratch piece of paper. We just applied for permits to start demoing the current home so we can begin our build within the next month.
What's your favorite business in Monmouth County (other than yours!)?
Ah soooo many!
Restaurants:
Netties House of Spaghetti, Maeberrie Market, Seed To Sprout, Pasquales Pizza
Shops:
Bear Creek Herbary, Barefoot Athleisure, SoulShine, Home Depot, Lowes, HomeGoods
---
Connect with The Hansen Haus!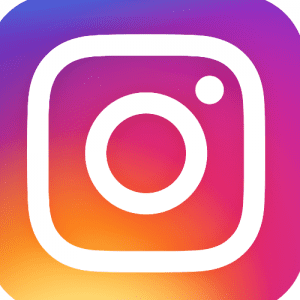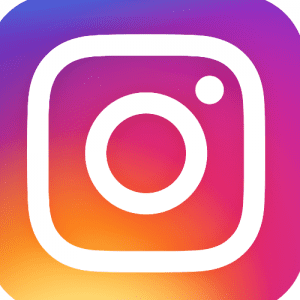 ---
Small Business Saturday is Sponsored By:
Your Monmouth County Resource!
Call me for all of your Real Estate needs….You Deserve the Best.
908.601.6346
---