Love shopping? Us too! We also LOVE supporting local! Which is why we've put together a Guide to Local Boutiques, highlighting some of the best local shops to check out for everyone in the family!
Check them out below, and head out this weekend (or shop online) for a fun girls day out!
---
Mod39 is an Instagram boutique of expertly curated style for the modern woman, owned by two Monmouth County moms!  Simply comment OWN on any product post or DM to purchase.  Payment methods are Venmo and Paypal.  Local delivery in Monmouth County, shipping beyond for free!
Mod39
---
Every garment at Sadie James boutique embodies laid back luxury, no fuss style paired with great basics that stand on their own. What's the Sadie James look? A perfectly fitted pair of jeans and a white tee or blouse with a casual blazer thrown over top. We believe that denim isn't just for casual Fridays anymore – it's everywhere. Take your favorite jeans, add a blazer, and a great pair of shoes, and you're ready for any event; anywhere, any time. Pair denim with one of our great tees, a fun pair of earrings and a chic sandal and now you're ready for a day at the beach.
Want to learn more about the Sadie James look? Email [email protected] and one of our stylists will be happy to have a free style consultation just for you.
Sadie James Boutique
Fair Haven, NJ
---
Sweetest Sin Boutique is located in Red Bank, NJ. We carry sizes AA-K & 28-46 bands in bras being a full service bra-fitting boutique. We also carry shapewear, sleepwear, loungewear, bridal lingerie & accessories. In the 12 years we've been in business, what we take pride in the most is our customer service. Guests always tell us how comfortable they are here & how much our bra-fitters have helped them. Our guests are so important to us, we wouldn't exist without them. So we strive to make each & every experience here special, whether it's that 16 year old girl here for her first real bra-fitting or the 75 year old woman who needs help after changing throughout her life. We cater to every woman & want every woman leaving here a little happier, more confident & of course more supportive than she came in. Some might have a preconceived notion that we might not have her size, or might not have her style & then leave in awe after she goes through the Sweetest Sin experience. That makes this all worth it.
Sweetest Sin Boutique
Red Bank, NJ
---
 "My dream was to leave corporate America to open a woman's boutique and in 2018 I made my dream come true! We left NYC and moved to West Belmar to start our new adventure. I opened my woman's boutique in Manasquan catering to the every day working woman & mom. As a curvy Hispanic woman, finding clothes to fit me had always been difficult and stressful so my goal is to provide a safe space for women to come in to try on clothes with no pressure or judgement. Most of my clients are working moms who want to look and feel good on the sports field, drinks with girlfriends and on date nights. I work with them on their needs & wants from fashion, which allows me to select appropriate, trendy styles that make her feel good in their clothes and be less concerned about size."
Darcy Park Boutique
Manasquan, NJ
---
  My name is Alyssa Fumento and I am the founder of
MIUSA
 LLC. What to know what 
MIUSA
 stands for? Well here it is. It is our mission to brand ourselves to be the change in the fashion industry. As we know, fast fashion is dominating this industry and also killing our planet. 
MIUSA
was created out of pure passion for fashion and the environment. We use a method called slow fashion to reduce the speed of mass production. All of our products are handmade in NJ, apparel and masks (I the owner sew all the masks). And how do we protect the planet by doing such things? Well, all of products are organic or made from deadstock (fabric that will eventually go into landfill)! Even our packaging is 100% recycled materials. For us, it's the smallest actions that make the biggest difference. We will reshape the fashion industry, it all takes time.
MIUSA
---
When I think of Spirit Animal, I think of survival. I think of the fight for our lives. The reason I eat, sleep and breathe this business, is because it was what I was meant to do. I have been working towards opening a brick n mortar for 10 years, juggling two kids and a full time job, which had me traveling all over the world. During the pandemic I lost my software sales job, which allowed me to focus my efforts on my side gig full time. I have had my online business aspiritanimal.com for over 3 years, and prior to that owned another online clothing
business.
I have been in this industry since I graduated college and worked wholesale, selling to retailers like Barney's, Bloomies, Anthro and
mom & pop shops like mine. I love what I do, and no matter the obstacle or hiccup, I pivot and I find my way.
My primary focus is 7-14, I trickle in 4-6x and junior/adult. I do tons of custom camp, college and giftable items.
We are available for appointments for personal one on one shopping and have open store hours a few days a week as well, for walk-ins.

---
Baby & Children's boutique offering unique apparel and gifts for today's tiny trendsetters
Spring Lake Kids has been a destination for mothers and grandparents for over 3 decades. We specialize in new baby gifts and apparel, both traditional and modern and with always a touch of beachy flare! Other fabulous services include:
Monogramming
Gift Baskets
Big Brother & Big Sister Gifts
Baby Registry (coming soon!)
Private Shopping Appointments
Home of the Original Shamrock Sweater 
Spring Lake Kids
Spring Lake, NJ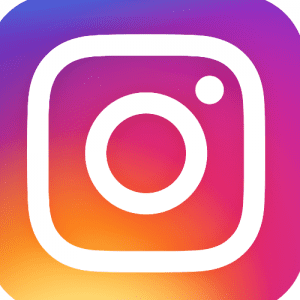 ---
 With three boutiques located in Spring Lake, Manasquan and Bay Head, Waterlily is filled with clothing and accessories made up of beautiful colors, soft flowy fabrics & lovely details that are unique, yet still easy to wear for a lifestyle at the beach.  Sharing the newest arrivals from Spell Designs, Bella Dahl, Rails, Roller Rabbit, Louise Misha, Mother Denim, AG Jeans, Velvet Tees, Solid & Striped swim and many more.  From block printed caftans handmade in India to the softest tees made in the USA, at Waterlily we enjoy sharing the things we love with you.
Spring Lake – Bay Head – Manasquan
---
  Cuties Children's Boutique is a charming locally owned baby & kid's store located in Shrewsbury. They offer a unique assortment that can't be found anywhere else in this area of clothing, gifts, and special occasion attire for newborn through size 12 years. The owner is a Monmouth County mom, who carefully curated the product assortment to feature innovative & organic baby products, on trend contemporary & classic children's apparel, and high quality yet moderately-priced special occasion wear.
They offer a one-stop shop with exceptional products, great customer service and complimentary gift-wrapping on all purchases. Whether you are looking for  beautiful quality children's clothing for holiday outfits or a gift, Cuties can provide a one of a kind outfit for your little cutie. Gift cards make a great gift too! Shop online here.
703 Broad Street, Shrewsbury
  732-268-8979
---
  Voted #1 Boutique in Monmouth County for 2020, Our Cottage is a unique boutique that gives you the ultimate one-stop-shopping experience! The OC is located in Cobblestone Village, Ocean Township and has a welcoming coastal vibe with something for every one and every occasion. Specializing in custom items is fast & fun with our new personalization station and within minutes, together we can design, create and wrap your one-of-a-kind gift. New arrivals weekly means you'll always find something fresh ~ we have our pulse on what's trending as well as keeping up with classic favorites…many with a little local Jersey pride and exclusive to the OC!
Cobblestone Village, Ocean Township
732.493.5110