It may be cold outside with snow on the streets, but summer is only four months away! After a long year of remote and hybrid learning, I think we're all looking forward to a summer filled with sunshine, activities outdoors, and lots of FUN! This years' camp guide is full of amazing local summer camps for all ages, whether you want to send the kids full or part-time, complete with activities for all interests! Check them out below!
---
Location: 14 Dittmar Dr. Freehold, NJ
Ages: Pre-k – 10th grade
Dates: June 28- August 20th  9:00 am- 4:00 pm (before and after care available)
Enrollment: Discount to enroll by March 1st
Contact: 732.308.0405 or info@rollinghillsdaycamp.com
Website: www.rollinghillsdaycamp.com
Camp information– Rolling Hills Day Camp is a magical place, as soon as you arrive on our campus you can see and feel that.  The 20 acres of trees, rolling hills, streams and natural surroundings give a "sleep-away camp" feel right here at home. Rolling Hills offers a varied and dynamic program. We combine traditional values with all the modern activities and facilities children and parents desire. Rolling Hills is a state-of-the-art camp with state-of-the-art fun. Experienced staff provide campers with the individualized attention, recognizing both the campers' needs and the parents' needs. A Rolling Hills summer combines memories, excitement, friendships and fun that last throughout the year.
---
Location: 148 Dutch Lane Rd, Freehold, NJ
Ages: PreK–6th Grade
Dates & Hours: June 28–August 20, 2021; 9:00am–4:30pm (before and after care available); flexible enrollment options
Contact: 732-431-1629 or office@briarhill.com
Website: www.briarhill.com
Camp information: Camp Briar Hill is family owned and operated with a loving, caring staff that returns year after year. We have a highly trained team, superior staff-camper ratios, and are committed to your child's safety. Your camper has a chance to explore and create in a supportive, nurturing environment. Age specific instructors and activities will keep your child engaged, and our elective program allows your camper to customize part of their daily schedule. Swim is a big part of every camp day! We have an excellent swim program where thousands have learned to swim with a large, dedicated swim staff focused on your child's safety. Our calendar is always packed with fun as we combine camp traditions with constant surprises to make each summer new and exciting! We would love to have you check us out and see why families love us.
---
Location: Multiple Monmouth County locations
Ages: 3-17
Dates: programs available all summer
Enrollment: Discount to enroll by April 16th
Contact: 732.898.2867 or email jon.torine@i9sports.com
Website: i9sports.com
Camp information–
i9 Sports provides age-appropriate competition and instruction for children including league play, clinics, instructional leagues and summer camps that are fun for kids and convenient for parents 
  Programs include Flag Football, Soccer, Baseball/T-Ball, Basketball, Volleyball, Zip Lacrosse, Athletic Development and Cheerleading! Jon Torine, owner and Fair Haven resident, says kids have more fun through 'sports sampling," where they have the opportunity to try different sports throughout the seasons, and experience less burn out.
"Helping Kids Succeed in Life Through Sports"
---
Location: 4010 Herbertsville Rd. Wall, NJ 08724
Ages: 3-15
Dates: June 28- August 20  9:00 am- 4:00 pm (before and after care available)
Enrollment: Open now, winter discounts available
Transportation: Door-to-Door available
Contact: 732.938.3760
Website: https://www.pinegrovedaycamp.com/
Camp information– At Pine Grove, they offer programs for children ages 3-15.  Each program is designed to meet the physical and developmental needs of that specific age group. Guided by their mission, Pine Grove creates a unique atmosphere allowing campers to develop skills in a variety of activities while gaining life skills (including swim lessons!).
Pine Grove firmly believes that by experiencing success as a child their campers will gain the skills they need to be successful in life, and those success opportunities should not be random! Pine Grove's program is intentionally designed to create those opportunities for success, resulting in a summer experience for your child that will yield a more confident, independent and well-rounded human being, just for having been at camp.
Staff:  Although they are proud of their facilities and amenities, it's really the staff that makes Pine Grove so special. Their counselor, specialists and swim instructors, all act as 'role models' and through their programs and activities and are responsible for creating the atmosphere of success that can impact a child for life. Pine Grove is also following all CDC and State required COVID-19 guidelines.
---
Location: 2903 Route 138 East, Wall Township, NJ 07719
Ages: 2.5 to 14 years (must be toilet trained)
Dates & Hours: June 14- September 3  9:00 am- 4:00 pm (before and after care available)
Enrollment: Open now
Open House: March 20, 2021, discounted pricing available until March 20, 2021
Contact: 732-681-4651 or info@allairecountryday.com
Website: https://www.allairecountryday.com/summer-camp/
Camp information– Exclusive use of GoodSports complex, indoor, air-conditioned turf fields and party rooms, outdoor turf field, kiddie pool, splash park, Olympic sized heated pool, gaga pit, kickball/wiffle ball field, basketball court, sand pit, and playground.
-Flexible scheduling
-Bi-Weekly payment plans
-Optional off-site trips (pending Covid-19 Guidelines)
-Optional on-site electives
-low camper to staff ratios
-Medical staff on-site
---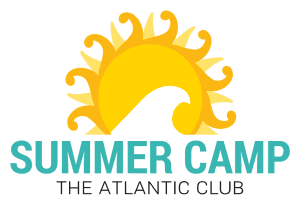 Location: 1904 Atlantic Ave. Manasquan, NJ 08736
Ages:  2- 17
Dates & Hours: June 14- August 20  9:00 am- 3:30 pm
Enrollment: Open now, space is limited!
Contact: 732.292.4357
Website: https://tacsummercamp.com/
Camp information– We offer day camps for all ages, as well as Tennis Camps led by The Atlantic Club Tennis Center Pros. Camp amenities include pool, outdoor fields, on-site nurse, snack shack, lunch for purchase, air-conditioned buildings, indoor gym, indoor turf field, tennis courts, and more!
---
Location: 247 Broad St. Red Bank, NJ
Ages:  2 1/2 – 6
Dates & Hours: 
Enrollment: Open now, space is limited!
Contact: 732.530.5441 or learningtreepreschoolredbank@gmail.com
Website: learningtreepreschoolredbank.com/
Camp information– Learning Tree provides a warm, safe, and nurturing learning environment for your 2 1⁄2 – 6 year old children. We offer small class sizes and are following all health and safety protocols to keep our students learning in the classroom.
We are offering a One Day Program for 2 1⁄2 year olds, a 4 Day Program for 3-year- olds and a 5 Day Program for Pre-K children. We also have enrichment class options for our 3's and Pre-K students.
---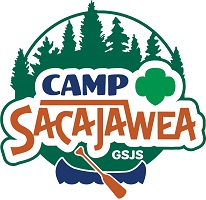 Location: Farmingdale, NJ
Ages:  3-15
Dates & Hours: June 21 – August 20  9:00 am- 4:00 pm (before and after care available)
Enrollment: Open now, take a virtual tour here!
Contact: 800-785-2090 or info@gsfun.org
Website: sacajaweadaycamp.com
Camp information–  Going to camp is a big decision, now more than ever. At Camp Sacajawea, you can feel at ease, knowing your daughter is well cared for, happy, learning and exploring the great outdoors! She'll have the time of her life discovering the wonders of nature, trying new things, making friends and much more. Our camp gives girls the space to discover a strong sense of self, gain practical life skills, become resourceful problem solvers, and cultivate healthy relationships. Girl Scout Camp will always be a place where girls can:
    – Explore the great outdoors
    – Grow by trying new things
    – Build her problem-solving skills
    – Make awesome new friends
    – Be a leader
Health & Safety is our top priority at camp. We have made accommodations to ensure the health and well-being of all campers, families, and staff while upholding our standard of quality care and outdoor fun!
---
Location: 20 Bingham Ave. Rumson, NJ
Ages: 2nd grade- 6th grade
Dates & Hours:  Weekly camps running June 14- Mid-September
Enrollment: Open now, offering 10% off tuition if enrolled by March 15th
Contact: 732.838.6449 or oakwoodlearningcenter@gmail.com
Website: oakwoodlearningcenter.com
Camp information–
Oakwood Camps are designed to spark students' curiosity, encourage positive thinking, provide a happy place for learning and, most importantly, to HAVE FUN! Sample camp sessions include Crazy Chemistry Camp, Super Science Camp, Sports Camp, Physics and Sports Camp, and Microbiologists in Training Camp.
Oakwood Camps offer different indoor activities and outdoor games planned for each week, including Thursday ice cream day at Crazees!  Register early! Space is limited to 12 campers per session. Please visit the website for details.
---
Location: 214 Harmony Rd. Middletown, NJ 07748
Ages: 1st grade- 6th grade
Dates & Hours: June 28- August 20  9:00 am – 4:00 pm (before and after care available, and weeks do not have to be consecutive)
Enrollment: Open now, offering 10% off tuition if enrolled by March 15th
Contact: 732.852.5858 or info@sparkdaycamp.com
Website: sparkdaycamp.com
Camp information– 
Spark up the summer fun at SPARK Day Camp. SPARK is a traditional day camp with plenty of surprises. We help our campers develop their skills through aquatics, athletics, arts, and adventure. Campers can register for a minimum of two weeks, up to eight-week full summer.
SPARK Day Camp offers two full-sized skating/hockey rinks, acres of natural wooded areas, GaGa pits, human foosball, climbing trees with low ropes apparatus, three outdoor pools, an artificial turf field, laser tag, indoor facilities for creative and performing arts, and so much more!
As an added bonus of being at the Middletown Sports Complex, SPARK campers can ice skate throughout the summer. SPARK Day Camp also has several special events and theme days, like Carnivals, Color War, Hawaiian luaus, campfires and Olympics throughout the summer.
There will be an on-site registered nurse and/or EMT at camp daily in our wellness center, located in our main office.  Additionally, key staff will also be CPR/First Aid certified as will our entire aquatics staff. SPARK Day Camp's mission is to empower campers to feel positive about themselves and grow as confident individuals as they further their skill development and learn to be supportive members of an inclusive camp community. "We aim to develop 'Camp People', who look forward to giving back."
---

Location: 26 Applegate St. Red Bank, NJ
Ages: infant – Pre-K
Dates & Hours:
Tuesdays and Wednesdays from 9:30-11:30am beginning July 6 to August 25.  Ages 2.5 – 6 yrs.  It is an 8 week session.  Class size is limited.
Contact: 732.872.8500 or redbanknj@gymboreeclasses.com
Website: gymboreeclasses.com
Camp information– 
Gymboree Play and Music classes and Summer Programs are uniquely and intentionally designed for early childhood development. Through play, your child is challenged physically, socially and cognitively, building crucial skills to support a lifetime of learning.
Adults are to wear their masks and socks.  Class size will be limited and we will follow all cleaning procedures.  You will need to sign in each week and we will need to take temperatures. One adult per child at the present.
---
Location: 2100 Hwy 35 Sea Girt, NJ
Ages: 3-12
Dates & Hours: throughout summer
Contact: 732.292.9750 or tlgseagirtnj@thelittlegym.com
Website: www.thelittlegym.com/SeaGirtNJ/
Camp information– 
Super Quest Summer Camp is full of exciting missions where kids will exercise their muscles and imaginations! Schedule one day, a few days, or several full week sessions. It's the perfect break for kids (and parents) during the long summer months.
---
Sponsored by: The Little Gym of Sea Girt, Allaire Country Day Camp, Camp Sacajewea, Spark Day Camp, Gymboree of Red Bank, Briar Hill Camp, i9 Sports, Oakwood Learning Center, Rolling Hills Camp, The Atlantic Club, Pine Grove Day Camp, and Learning Tree Preschool of Red Bank