Our 2021 Health and Wellness Guide is here! We cannot wait to begin a new year and focus on what's most important, now more than ever, our health and wellness. Our guide provides a comprehensive list of local businesses offering socially-distanced, virtual and in-person services, so everyone can achieve their goals safely. Learn more below, including some specials that local businesses are offering YOU (AH-Mazing)! 
Here's to making 2021 our best year yet!!
---
Nutrition Kitchen is on a mission to show you that "eating clean" can, and should be, easy & delicious.  You shouldn't have to sacrifice flavor, or be left feeling unsatisfied, when you're trying to look and feel your best. Believe it or not, kids love the Nutrition Kitchen meals also, and it's food you can feel good about feeding them.
Every Monday, new specials are listed on the website, and you have until Friday to place your orders for pick up or local delivery, the following week.  You'll find on-the-go breakfast options, lunches, dinners, and bulk protein options which makes weekly dinners, super easy! Everything is prepared fresh on Saturday & Sunday, and ready to simply heat and eat.
Nutrition Kitchen  if offering Monmouth Moms discounts on their orders, as well as Sunday home deliveries! At check out, select "Monmouth Moms" as your "pickup location," and enter code: SUPERMOM for 12% off your orders through April 1.
---
Pivotal Pilates is an inclusive space for all fitness levels. We not only offer classes to people who are physically fit but those who might want to go from frail to fit and everything in between. Our New REHAB track offers clients a chance to work with experienced instructors who can help them recover, renew, rehabilitate their bodies using our state-of-the-art equipment and master level Pilates instruction.
When you walk into Pivotal you feel at once settled. The tranquil setting and community-minded atmosphere encourage focus and excitement. We know that experience matters which is why we go out of our way to make sure yours is a gratifying and successful one.
NEW CLIENT SPECIALS
Complimentary Introductory 30-minute Mini Class
Foundational Reformer 8 Session Series
Introductory 3-Pack Private Instruction
Location:
952 NJ-34 Suite #206, Matawan, NJ 07747
732-256-3898
---
  For over 25 years, Nature's Corner Natural Market continues to be the landmark of all-things-healthy in Monmouth County.  Established in 1995 by Certified Clinical Nutritionist and Wellness Expert, Ed Levy, Nature's Corner Natural Market is the area's premier grassroots destination for all things healthy.  Designed with the intelligent, attentive, health-conscious customer in mind, they offer an incredible selection of the finest organic, local and natural products available. Nature's Corner has been voted the #1 Natural Food Market and Juice & Smoothie Bar in Monmouth County for six years in a row!
Two Monmouth County Locations:
2407 State Route 71 and Snyder Avenue
Spring Lake Heights, NJ 07762
175 Locust Ave
West Long Branch, NJ 07764
---
The ChlllRx Cryotherapy Team is ready to help you meet your 2021 Fitness Goals! We offer many cryotherapy services and treatments including whole body cryotherapy, local cryotherapy, chillbody, chillskin, infrared sauna, slim pod, sound wave, stretching, gainswave, normatec, inbody and IV therapy.
Give them a call and join in their 2021 Weight Loss Challenge starting Jan 9-10 in which you can win one month of free cryotherapy!
Location:
64 Broad St, Red Bank, NJ 07701
732-945-1320
---
Stretch therapist Liz Murphy specializes in both passive stretching and Fascial Stretch Therapy (FST™) to help everyone from athletes to busy moms move and feel better. Improve flexibility and sports performance, reduce injuries, relieve chronic pain and promote relaxation with one session. Effects are cumulative with multiple sessions. We do all the stretching for you, so you get all the benefits with none of the work. Stretching is for all ages, body types and fitness levels. No matter what brings you to ChillStretch, the benefits are tremendous.
Location:
ChillRx Cryotherapy
64 Broad St, Red Bank, NJ 07701
717.818.8673
---
Beyond Organic Growers offers many unique and healthy services! Aeroponically grown organic lettuce and herbs is in their heated greenhouse, this allows them to be open all year round except for the month of February. They do not spray any chemicals, pesticides nor do we use gmo seeds. Juicebar featuring: fresh organic cold pressed juices (fresh meaning not in a sealed plastic bottle) using a 2 stage hydraulic press gives you the highest nutrient value up to 450 times the nutrients from the standard juicers. Their smoothies are also organic and the protein powder is gluten free, dairy, free, sugar free and pass the heavy metal test!
Kangen water – this unique water is electrolyzed restructured water – the water we all drink today no matter where it is from is macro-clustered which means it cannot hydrate our cells, so we are dehydrating ourselves so to speak. This water hydrates your cells, and hydrated cells help us to heal our own bodies!
Yoga classes Mon and Wed at 6pm, Sat at 9:30am and Sun 10am. Gentle yoga and weather permitting we will be outside! Especially right now, as long as it is sunny and over 50 they are outside, especially right now, it is a great escape for everyone. Otherwise classes are in the greenhouse and the vents are open for cross ventilation, toasty warm inside.
For homeschool students of any age they offer a tour, tasting, seeding, planting class trip – $10 per student with a minimum of 10 students. A big hit so far! The kids love it!
Location:
89 Howell Rd Freehold, NJ
732-303-1515
---
Dentistry for the holistic lifestyle: Mercury removal, BPA-Free fillings, Zirconia implants, invisible braces, ozone therapy, and more!
The Center for Holistic Dental Medicine welcomes you to a unique dental practice that marries advanced technology with holistic dentistry, to create an individualized experienced like no other dental office in the area. After thirteen years in this location, we have developed a relationship with the community, and often see children of the parents who have been coming to us for years. When you step through our doors, you will be greeted with a smile and relaxing atmosphere that immediately puts you at ease and makes you feel comfortable. We are a family-owned practice, with Dr. MacFarlane's daughters working in the practice, and are in the process of adding more members to our dental team.
Comprehensive expertise for total body health!
211 Broad St.
Suite 106
Red Bank, NJ 07701
732.530.4020
---
At Trinity Wellness Emporium, we use intuitive yoga to help working parents manage nagging pains and tame anxiety so they can feel peaceful and at ease in the face of stress. This doesn't mean we are excluding anyone by any means. This does mean we are not for everyone. As amazing as it is to see those beautiful yogis on social media balancing on each other's hands or trying to get into pretzel-like poses, that's not who we are.
Our students start yoga to get flexible, lose weight, and alleviate stress. They stay for the community. They've found a place they can practice and be comfortable in their surroundings. They have a new outlook on their body and have fallen in love with the supportive yoga community that Trinity Wellness offers them.
Other classes we offer: Kids Yoga, Yoga for Teens, Mommy & me Classes, Yoga for Men, Meditation and Chair yoga.
Our boutique offers apparel, yoga gear, candles, crystals, sage/palo santo/incense, jewelry, organic body care and so much more!
Please note we do practice social distancing and have limited classes to 25% capacity so you are able to practice yoga 6ft apart from each other safely. We also offer Virtual classes for those who are not ready to return to the studio just yet.
Trinity Wellness Emporium is a latina-mom owned small business. Betsy O'Connell, mom of three, opened her doors almost three years ago (February 2021 will be 3 years) and has built a small growing community within the beautiful town of Union Beach, NJ. She has a 20 year background in technology/corporate America and understands the stresses of everyday life trying to find that work/life/self care balance.
Location:
1017 Rt 36 #2
Union Beach, NJ 07735
732-217-1566
---
Hearthly Burger is reinventing fast food! Located in Shrewsbury, NJ, Hearthly Burger uses only organic and non-gmo in all of their ingredients. The menu offers delicious burgers, chicken sandwiches, shakes, and vegan options too!
What motivates Hearthly Burger is to show our community that there is no need to sacrifice quality for a quick food fix. We, at Hearthly, strive to cultivate a sustainable food community that is Organic & Non-GMO, and free of Hormones/Antibiotics. We are thankful every day to work with local farmers and like-minded food purveyors. We look forward to hosting you in our fun, accepting, and positive environment!
The Grove West
520 Broad St.
Shrewsbury, NJ 07702
732.704.3447
---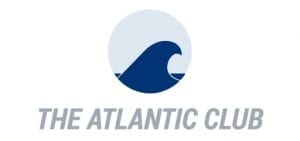 The Atlantic Club is a premier health & wellness club with locations in Manasquan and Red Bank, NJ. Along with state-of-the-art fitness equipment and extensive GroupEx schedules, their amenities include Indoor Pools with designated family swim, Steam Rooms & Saunas, Milagro Salon & Spa, Pilates Studio, kid-friendly Café & Juice Bar, and complimentary KidZone. Our 44-acre Manasquan campus is also home to Atlantis Prep Preschool, The Atlantic Club Summer Camp, Sports Training, NJSwim, and The Tennis Center where we offer both adult & junior tennis lessons and programs.
The Atlantic Club has everything you need to keep the whole family happy and healthy!
Locations:
The Atlantic Club of Manasquan
Manasquan, NJ 08736
732.223.2100
The Atlantic Club of Red Bank
Red Bank, NJ 07701
732.219.5333
---
Alesha Courtney is a certified personal trainer and nutritionist who helps women take back their time with shorter workouts and meal planning. Alesha offers different programs to fit into your lifestyle. You can work one on one with her in a 3 month program or join the FHIIT program that offers on demand workouts, four-week programs and a Facebook community. Alesha specializes in high intensity interval training also known as HIIT and any level is welcome.
Location:
Virtual and Private Sessions
---
Freshii Middletown is unique in that it is "healthy fast food." Despite just opening in February of 2019, they were THRILLED to be voted "One of the BEST! of 2020" for TWO restaurant categories by Asbury Park Press readers: Casual Dining and Fast Food. If only there was a "healthy" category, it would have been a trifecta!
Local owners Kevin and Joan O'Hear were inspired by their own struggles with their oldest child being diagnosed with Celiac Disease 15 years ago and the lack of appealing fast-meal options not just for gluten-free, but healthy and special diets in general that could appeal to families with and without the restraints that made everyone happy for a one-stop meal for all.
Since opening, Freshii has built a great following of northern Monmouth County residents. Located at 838 Route 35S in Middletown (the Stop & Shop/Kohl's/Big Lots plaza), it is a "fast-casual" restaurant led by nutrition, offering delicious, quick, healthy, and affordable meals to Middletown and the surrounding areas.
  Freshii serves made-to-order and customizable bowls, burritos, salads, wraps, soups, smoothies, and juices using only fresh, natural ingredients. Optional proteins include chicken, steak, tofu, and falafel, their meals cater to regular, vegan, vegetarian, gluten-free, keto, paleo and/or dairy-free diets, and all dishes can be customized. Their portions are super-satisfying and very reasonably priced. And although kids often choose from the regular menu, they do have a special kid's menu with items that appeal to smaller eaters!
 Freshii offers COVID-safe in-store dining and curbside pickup by ordering at 732-275-0100 or online at https://orders.freshii.com/ca/lang/en/4806/flow/pickup. They also have delivery via DoorDash, UberEats, and GrubHub. For larger in-area catering they'll deliver for free. So convenient!
838 NJ-35 S
Middletown, NJ 07748
732-275-0100
---
The Bar Method (Holmdel & Shrewsbury) is a boutique fitness studio offering barre classes for students of all levels. The signature method uses your own body weight, the ballet barre and a few props to create a transformative workout that results in long, lean sculpted muscles. Not only does it reshape your entire body, but it allows you to channel your inner strength and leave class feeling strong, confident and poised. Highly-trained instructors customize the exercises to ensure they are safe and effective for any age and every body, including modifications for pregnant women and students with injuries. Our staff and community are here to support you from the moment you walk through the door.
January New client special: unlimited classes for one month for $49 REDEEM OFFER
Two Locations:
Bell Works, 101 Crawfords Corner Rd.
Holmdel, NJ 07733
(732) 444-1832
170 Patterson Ave
Shrewsbury, NJ 07702
(732) 747-3600
---
The Spa at the Commons is a premier day spa conveniently located in the heart of Fair Haven, a quaint town on the Navesink River near the beautiful Jersey Shore.
Step away from the bustling crowds and your daily stress. Come to a tranquil atmosphere and experience rejuvenating spa treatments that will leave you feeling refreshed and energized. Our New Jersey licensed and certified estheticians and therapists are dedicated to improving your well-being as you enjoy our complete array of services including facials, body treatments, massages, manicures, pedicures and more.
We offer a peaceful hideaway to help you re-connect with yourself through serene surroundings and therapeutic treatments.  To help you cast away your tension, we feature natural, soothing treatments to instill a sense of well-being and a more balanced you.
We are committed to 100% client satisfaction.  We are not done until your every need is met and your every expectation is exceeded.
740 River Rd.
Fair Haven, NJ 07704
732.530.7722
---
Namaste Friends! Welcome to EvenFlow Yoga's new home- 560 River Road in Fair Haven! We have long maintained a sacred and inviting space which captures the essence of Yoga. Founded in 2008 by Christian Valeriani, EFY's first home was in West End, Long Branch, NJ.  As our community grew, EFY relocated to a larger, suburban space in the heart of Red Bank, NJ in 2011.
Now, our goal is to incorporate Yoga into your life full time by providing a space that offers effortless convenience, simplicity and specialization. Our mission has always been to provide a platform for beginners and seasoned practitioners to flourish by integrating yoga into all aspects of life. The culture of EFY is to teach to the level of every student; whether their goal is stress management, self -transformation, muscular flexibility or enhanced mental awareness. We offer a variety of classes and philosophies including Vinyasa, Yin, Hatha, as well as Ayurveda and Pranayama based yoga to incorporate all aspects of Yoga, keeping your practice fresh, challenging and safe.  The keystone of EFY's success has been the relationships created with our students. We treat each other as brothers and sisters; as equals.  Our students are the galvanizing force of our community and are the fire behind our teacher's zeal for the practice. Namaste!
New Studio Three Month Unlimited- $375 (reg. $447)
Five Private Yoga Sessions – $550 (reg. $625)
To purchase: https://evenflowyoga.com/classes-pricing/
Location:
560 River Road (next to Pilates Project)
Fair Haven, NJ 07704
908.461.2666
---
Since 1996, we've offered New Jersey's best selection of 100% organic produce and all-natural, Non-GMO groceries & bulk foods; a wide selection of local products; an award winning organic juice and smoothie bar; a fresh foods department, which offers fresh and healthy grab & go foods; a full selection of vitamins & supplements; as well as health and beauty products. Deans' supplies only organic produce, which makes it easy when you're shopping with little ones and in a rush (not to mention their online shopping and curbside delivery options)! When you shop at Dean's, you can rest assured we've read the labels for you.
Dean's has 4 locations in NJ, with 2 right here in Monmouth County, and are always involved in working with the
community and local businesses!
Visit their Ocean or Shrewsbury locations for some healthy ingredients in 2021!
---
Pyour Core, Pyour Pour Cafe, Chiropractic Care & Physical Therapy together create a well-rounded state-of-the-art boutique health facility which encompasses customized fitness, nutritious food, and rehabilitation. The expanding Pyour brand creates an environment geared towards custom health and wellness to fit the needs of every kind of body. Our unique setup allows our Pilates trainers, Group Fitness instructors, Chiropractors, Physical Therapists and Dietician to be in constant communication for each client and their entire wellbeing.
Workouts are designed with core strength, flexibility and mobility in mind. Be sure to check out their unique Pyour Ryde Cycling classes with real Ryder bikes. These bikes move and achieve 10x more muscle burn with twice the calories. Their class schedule is client focused so chances are that there is one to fit your schedule perfectly.
Location:
38 Church Street,
Little Silver, NJ 07739
732-758-9200
---
"We are all finding ourselves in a new world these days. Power Within Healing's services can help with managing the stress and anxiety, as well as hopelessness and depression that can come from life-changing events and transitions.
Nicole Smith Levay (MA, E-RYT, and a local Monmouth Mom) is an Energy Healer who integrates somatic therapy, coaching, meditation, and breathwork. She founded Power Within Healing in 2012, on the principle that if our pain is a teacher, then awareness practices are the medicine.
After traumatic life events, whether singular or ongoing, physical tension may remain in the body affecting us unconsciously moving forward, hence the phrase "the body keeps the score." Energy healing and somatic therapy can help you get grounded, become aware of the tension in the present moment, transform and reframe its purpose, and ultimately release it.
The techniques that are the foundation of the Power Within Healing bring increased freedom and engagement with life in all areas: work, health, relationships, and more. If you want to move past your energetic blocks in order to heal yourself, to be in service to others, and be a part of the collective awakening, then we can help.
As of March 2020, ALL our offerings are virtual. Begin today from as low as $19.99 for an online membership of breathwork and meditation classes (more info pwhonline.com). To learn more about private sessions, join transformational self-paced digital courses, or engage in a two month trauma-informed mentorship with other wellness professionals, go to thepowerwithinhealing.com.
---
   Christy
 Malloy owner of
Dish You Well
is a busy mom and health coach. Her passion for food started at a young age with cooking, creating recipes and of course EATING. She used healthy eating and lifestyle changes to battle anxiety, PCOS, mood swings and weak immune system. These positive changes lead
Christy
on a journey to share her story and help others. She is a Master Certified Health and Wellness coach who specializes in cooking and meal planning for women and families. Some of the offerings you can find at Dish You Well are health coaching sessions, private meal prep workshops which are perfect for other busy mamas and a pantry makeover. You can find more info by emailing 
Christy
 at 
christy

@thedishyouwell.com
.
    
---
Monmouth Wellness is a community resource of holistic practitioners and small businesses within Monmouth County, New Jersey, offering a Wellness Club membership program & Seasonal Wellness Markets.
Local holistic practitioners and small businesses have joined forces to offer the Wellness Club membership: a lifestyle program designed for those who are actively seeking to optimize their health and maintain their vitality. A proactive approach to healthcare relies on maintenance of the mind, body, and spirit. The Wellness Club provides easy access to credentialed local practitioners with ongoing savings for members.
Monmouth Wellness hosts Wellness Markets to introduce the community to our practices and wellness products. We partner with companies leading the local wellness industry to produce fundraising events and raise awareness to a variety of causes paired with our events. Local holistic companies are welcome to join our free network to become a part of the wellness community and participate in our networking meetings, events, and membership program.
Location:
Virtual
(732) 704-4332
---
At Align Yoga and Strength we help people in pain improve their posture, decrease stress, and uproot old habits so they can find confidence and enjoy movement again. The first time doing ANYTHING is hard. It can be awkward and confusing. What makes the difference is a warm welcoming environment and a friendly community of students JUST LIKE YOU. At Align Yoga & Strength, many of our classes are beginner friendly. We offer modifications and variations for everything.
Our goal is to provide a warm, welcoming space to go offline so that you can focus on YOU. Whether you are healing physically or emotionally; we all meet in the middle and work our way in or out from there.
Align Yoga & Strength is a place to feel at home so that you can let go and get back to YOU.
Align with yourself again; body, mind, and soul.
$49 NEW STUDENT SPECIAL Click HERE 
Offering you a variety of ways to align with your body and flow for the first time or again through; Private, Semi-Private and Small Group Classes!
To better serve you, we have expanded to so we are able to socially distance indoors!
Indoor Classes and Virtual Classes
NEW address
435 Rt. 34 Matawan, NJ 07747
Next door to Cinderella Bridals
---

Monmouth County IV Therapy Doctor, Monica Sood, M.D. at Kaya Health and Wellness offers IV Therapy that brings natural and effective relief to patients. IV Therapy drips include vitamins, minerals and nutrients – the elements that play a vital role in our day-to-day health and immunity.  When deficiencies occur due to diet or poor absorption, disease and life-draining symptoms begin to occur. Patients often experience almost immediate benefits from IV Therapy and can regain health, combat stress, and boost immunity.
Patients continue to come to Dr. Sood in Little Silver, New Jersey because they know that an effective plan is one that addresses your needs. Only through communication and determining the correct treatment plan can true healing happen. As a Functional Medicine Doctor, Monica Sood, M.D. looks at the whole person, treating root causes of symptoms and supporting continued immunity and general health.
IV THERAPY PROTOCOLS OFFERED BY MONICA SOOD, M.D.
Anti-Aging Rejuvenation
Detoxification
Health and Athletic Performance
Immune Support
Myers' Cocktail
Recovering with IV Fluid Therapy
And More…
Dr. Sood will design an IV therapy treatment plan that addresses your specific nutritional and vitamin deficits. Whether you are treating a chronic condition, giving your body a nutritional boost, or protecting yourself against the signs and symptoms of aging, the staff at Kaya Health and Wellness supports the goals of all of their Monmouth County patients in the Little Silver and Middletown, New Jersey area.
To learn more about how IV therapy can help boost your health, call Monmouth County IV Therapy Doctor, Monica Sood, M.D. to schedule a consultation!
Location:
160 White Road, Suite 202
Little Silver, NJ 07739
800-775-2150 EXT. 191
---
    The leaders in allergy and asthma care, Allergy Partners of NJ has two Monmouth County locations, Ocean and Middletown, NJ. We pride ourselves in taking the time to understand each patient's concerns and work effectively alongside our highly skilled support staff to make certain we provide the highest quality care available.
Information about a newly diagnosed medical condition can be overwhelming. We want to ensure that our patients have a resource that they can easily access in order to have all of the information necessary to take control of their medical condition and improve their quality of life. Our physicians have written these condition profiles as a resource to help you learn more about your diagnosis and treatment options.
 Specialties include environmental, metal, food, insect, and drug allergies, along with skin testing, smoking cessation, patch testing, and more!
Two Monmouth County Locations:
8 Tindall Rd.
Middletown, NJ 07748
732.695.2555
802 West Park Ave. Suite 213
Ocean, NJ 07712
732.695.2555
---
  Dr. Neda Gioia is a licensed optometrist with 15 years of clinical experience spanning 3 states. Her personal success in nutrition inspired her
to pursue a formal education in functional medicine and clinical nutrition so that she could implement it into her practice. She is the founder of Integrative Vision, an optometry practice with a special emphasis on nutritional interventions and preventative modalities for eye health. Her approach to eyecare involves treating the body and optimizing her patients' foundation. With sight being such a high-level sense, Dr. Gioia believes one should maximize ways to improve quality of vision and reduce ocular disease risks. Her goal is to heal, educate, and, ultimately, empower her patients to achieve better health and a better life.
Dr. Gioia graduated from Rutgers University with a B.A. in Biology and Psychology followed by a doctorate in Optometry at SUNY College of Optometry in New York City. More recently, she earned a certification in functional medicine, followed by achieving fellowship in the Ocular Wellness and Nutrition Society. She is currently working towards completing her Certified Nutrition Specialist (CNS) degree and completing modules through the Institute for Functional Medicine (IFM). She is a current board member for the Ocular Wellness and Nutrition Society helping educate other practitioners on this path.
180 Avenue at the Common
Suite 6
Shrewsbury, NJ
732.389.2792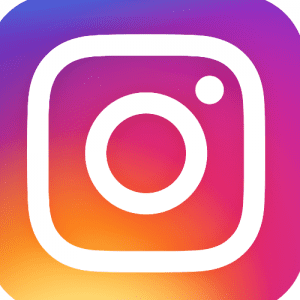 ---
Sponsored By: Atlantic Club, Freshii,  Beyond Organic Growers, Nature's Corner Market, Spa at The Commons, The Nutrition Kitchen, Allergy Partners of NJ, Dish You Well, Bar Method, Dean's Market, Pyour Core, Even Flow Yoga, Pivotal Pilates, Healthy Organic Burgers, Dr. MacFarlane, Trinity Wellness Emporium, The Power Within Healing, Liz Murphy- Chill Stretch, Alesha Courtney Fitness, Monmouth Wellness, ChillRx Cryotherapy,  Monica Sood M.D., Align Yoga & Strength, Integrative Vision