We're beyond excited to bring you our 3rd Annual Holiday Gift Guide! This years' guide is full of amazing gift ideas for everyone in the family! Now is more important than ever to shop and support our wonderful Monmouth County businesses. Don't forget it's super easy to shop and social distance by purchasing on websites or pick up curbside.
Happy Holidays!
---
Sickles Market in Little Silver is fortunate to be a staple in the community. The market is a fourth generation family owned business that operates as a specialty food and garden center. The Holiday Shop in the Garden Center is ready for shopping! For those who haven't been, Sickles in Red Bank is a bit of the past, a bit of the future and about all things delicious! Covering the first floor of the newly renovated Anderson Building, you'll find a Butcher, Bakery, Catering, Fine Cheese, Gourmet Grocery, Deli and prepared foods, Produce, Sushi, Fresh Cut Flowers, Gift Baskets, and Booskerdoo Coffee & Baking Co. Additionally Bottles by Sickles is on the premises! Sickles will always be there to help you make the most of your celebrations.
LOCATIONS: 
Sickles Market and Garden Center, 1 Harrison Ave. Little Silver, NJ 07739
732.741.9563  OPEN EVERY DAY  9am-6pm
Sickles, The Anderson Building, 200 Monmouth Street, Red Bank  
732.852.5700    OPEN EVERY DAY 9am-7pm (OPEN at 7am for bakery and breakfast sandwiches)
Bottles by Sickles, The Anderson Building, 200 Monmouth Street, Red Bank 
 732.852.5353  OPEN MON-SAT 10am-8pm SUNDAY 10am-7pm

---
NJ's Original Acai Shop
Serving superfruit 
bowls
, smoothies, oatmeal, juices & more! Pick up a gift card for the Playa Bowl fan in your life!!
---
OUR COTTAGE BOUTIQUE
A unique and personalized shopping experience located in Ocean, NJ, whether that gift is for yourself of someone else!
891 West Park Ave.
Ocean, NJ 
732.493.5910
---
Magic Sky Play is New Jersey's award winning, 4,500 square foot, magical play space. Featuring a treehouse, castle, fire truck, sand pit, moon bounce, pretend supermarket & café, a large enclosed infant/toddler area, and toy store. Magic Sky Play offers open play 7 days a week, classes, one of a kind birthday parties and special events. Perfect for ages 0-8. Due to COVID pod group play is available! Check out Magic Sky Play's Black Friday sale. 10 Passes for $99, over $100 in savings! Ends 11/30/20
165 Amboy Rd, Suite 706
Morganville, NJ 07751
Marlboro Business Park
---
  The Atlantic Club is a premier health & wellness club with locations in Manasquan and Red Bank, NJ. Along with state-of-the-art fitness equipment and extensive GroupEx schedules, their amenities include Indoor Pools with designated family swim, Steam Rooms & Saunas, Milagro Salon & Spa, Pilates Studio, kid-friendly Café & Juice Bar, and complimentary KidZone. Our 44-acre Manasquan campus is also home to Atlantis Prep Preschool, The Atlantic Club Summer Camp, Sports Training, NJSwim, and The Tennis Center where we offer both adult & junior tennis lessons and programs.
The Atlantic Club has everything you need to keep the whole family happy and healthy!
Locations:
The Atlantic Club of Manasquan
Manasquan, NJ 08736
732.223.2100
The Atlantic Club of Red Bank
Red Bank, NJ 07701
732.219.5333
Webs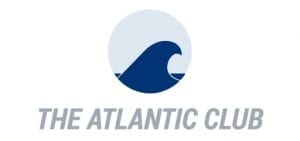 ---
Turning Point Restaurants is a unique day time Breakfast, Brunch and Lunch restaurant. They are open 7 days a week from 7:30am- 3pm. This holiday season they are having a gift card promotion. Purchase $50 in gift cards and receive $10 in bonus bucks. Purchase $100 in gift cards receive $25 in bonus bucks! Check out their website for Black Friday and Cyber Monday deals, here.
Around Monmouth County: Holmdel, Long Branch, Little Silver, Manalapan. and Sea Girt.
More Locations around NJ
Here
---
Millhurst Design Center has everything a homeowner needs to bring your dream home to life!
Providing quality building materials since 1925, Millhurst Mills is a family-owned and operated home improvement retailer offering quality building materials, Ace Hardware, and Benjamin Moore® paint. Our most recent addition, Millhurst Design Center (MDC), is a visually stunning, 5,000 square-foot kitchen, bath, and tile showroom. Under one roof, we offer creative and functional design services for kitchens, baths, and living spaces perfect for every lifestyle and price range. We are also happy to assist with partial projects such as kitchen backsplashes, bath vanities, cabinet hardware refresh, built-in cabinetry, custom bars, laundry rooms, and much more! We're proud to be a partner with some of the best cabinet manufacturers in the industry. Our tile showroom offers an impressive selection of ceramic, porcelain, glass, metal, marble, and stone tiles in all shapes, sizes, and colors.
Let our team of experts guide your project from conception to completion in one convenient location. Schedule a complimentary consultation with one of our talented designers and let us make your renovation project an effortless and satisfying experience.
17 Sweetmans Lane
Manalapan, NJ 07726
Call Today: 732.858.5390
---
Booskerdoo Coffee & Baking Co. has been roasting specialty coffee and epic pastries in Monmouth County since 2011. Having been just voted by APP readers Best Coffee in Monmouth County, find their cafes in Red Bank, Asbury Park, Fair Haven, Monmouth Beach and Bell Works. This Holiday Season, they're offering their classic line up of signature blend coffees like Jersey DINER-style and After Dark, single origins from all over the world, and their 2020 Festivus for the Rest of Us Blend. Also available are their 2021 Mug and stainless-steel travel tumbler, gift card deals, t-shirts, and their holiday pastry menu of pies and cookies.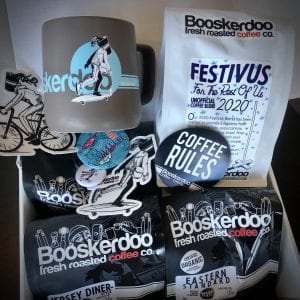 Find all of this at their cafes or at Booskerdoo.com
---
Girl On The Glow Offers Certified Vegan Mobile Spray Tans and Mobile Blow Outs
Holiday Package – Buy 1 get one 50% off – spray tans or blow outs
The Glow Out – $89 ($30 savings) At home rapid spray tan followed by a blow out. Your glowtender will arrive at your home to make you glow for your next holiday party or even a date night in! While your spray tan is setting, your hair will be blown out and styled to your preference. Throw a shower cap on, rinse your tan, add some make up and you are ready for your night. Glow in every way.
Tan Code: HOLIDAY2020
Hair Code: WINTER2020
Glow Out Code: GLOWOUT2020
Phone – (908) 455-6007
We come to you!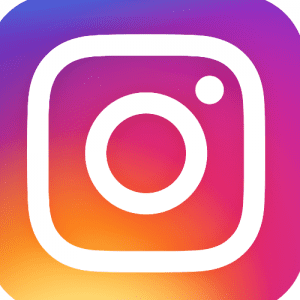 ---
Times are tough. Don't let that stop you from feeling pampered and beautiful! Currently Love Some Lashes is offering amazing specials on some of their services. Love Some Lashes offers Eyelash Services and Extensions, Eyebrow Services and Waxing, and more!
$99 Full Set with select lash specialists
$149 Full Set with select master lash specialists
Wax Specials – 20% off new clients
110 Frost Ave Suite A, Red Bank, NJ 07701
732-747-1123
---
Mod39 is an Instagram boutique, offering expertly curated style for the modern woman.
Co-founded by two veterans of the fashion industry, Mod39 offers an array of clothing and accessories at affordable prices. Check out this lab of discovery to inspire your own personal style and to share with those on your holiday list!
---
Cuties Children's Boutique is a charming locally owned baby & kid's store located in Shrewsbury. They offer a unique assortment that can't be found anywhere else in this area of clothing, gifts, and special occasion attire for newborn through size 12 years. The owner is a Monmouth County mom, who carefully curated the product assortment to feature innovative & organic baby products, on trend contemporary & classic children's apparel, and high quality yet moderately-priced special occasion wear.
They offer a one-stop shop with exceptional products, great customer service and complimentary gift-wrapping on all purchases. Whether you are looking for  beautiful quality children's clothing for holiday outfits or a gift, Cuties can provide a one of a kind outfit for your little cutie. Gift cards make a great gift too! Shop online here.
703 Broad Street, Shrewsbury
  732-268-8979
---
THE AMERICAN WEEKEND SOCIETY is a small business started by a
Monmouth County Mom inspired by charming American seasonal apparel.
We are overly enthusiastic about quality handmade items with timeless patterns, creating effortless style for all.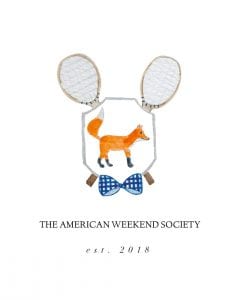 ---
Every garment at Sadie James boutique embodies laid back luxury, no fuss style paired with great basics that stand on their own. What's the Sadie James look? A perfectly fitted pair of jeans and a white tee or blouse with a casual blazer thrown over top. A pair of trendy, but comfortable shoes completes the look. You don't need to have hundreds of pieces in your closet, just a core set of really great staples that will last for years to come. Those legacy pieces provide the perfect base to mix and match trends throughout the seasons.
We believe that denim isn't just for casual Fridays anymore – it's everywhere. Take your favorite jeans, add a blazer, and a great pair of shoes, and you're ready for any event; anywhere, any time. Pair denim with one of our great tees, a fun pair of earrings and a chic sandal and now you're ready for a day at the beach.
We also have great gift ideas, like this Metallic Camo Canvas Pouch!
Want to learn more about the Sadie James look? Email [email protected] and one of our stylists will be happy to have a free style consultation just for you.
769 River Rd.
Fair Haven, NJ 07704
732.933.3528
---
New Jersey's newest premium real life escape game experience. Play in private teams of 2-8 players in exciting games and search carefully for clues, solve puzzles and try to escape within 60 minutes. It is the perfect gift for a family or friends looking for a private escape room experience. New for Christmas, Saving Santa, an escape room experience designed for children! Our Holmdel location is located within the iconic Bell Works Building! Perfect for birthdays, corporate team building, special occasions, family fun and so much more! Click here for gift vouchers.
---
Arranged by Ashley is a professional organization company based in Monmouth County, New Jersey. The company operates on the firm belief that everyone deserves a home that is a healthy mixture of beauty and function. The company mission is to create this environment for each of their clients! This is the perfect gift for a loved one who is trying to get more organized but can use some help! For more information, or to book a consultation, visit the website below or call. or call !
P: 609-489-1407
---
I AM Organic offers a naturally luxurious line of skin care products. Not only will they make your skin it's beautiful best, they provide you with peace of mind, knowing that you are not putting anything synthetic or unnatural on your skin. They feel good going on.
Infused with a variety of different natural scents, I AM Organic products can relax and calm while caring for your skin. Your favorite scents can often invigorate, energize or take you to a place of serenity. You will feel good from the inside out.
I AM Organic is owned by a Monmouth County mom!
She is offering us a 15% discount when you use code: Monmouthmom15
908-489-5283
---
The Toniebox is a child-friendly audio system that changes the way children listen to stories and music. The soft yet durable box allows children to easily control their audio experience.  Each Toniebox comes with a Creative Tonie that allows you to download 90 minutes of your own content. We love this as a parent, grandparent or friend can record themselves reading a book, recalling a childhood story or simply leaving the child a fun message on the Creative Tonie.  When the child places the Tonie on the box the content plays.  This holiday season we are also offering a free Tonie with the purchase of a starter kit.  Tonies are cute hand-painted figures with preloaded stories and songs ranging from the Gruffalo, to Frozen and Bedtime Lullabies.  Let adventure time soar with the addition of a Toniebox!
Learning Express of Sea Girt has lots of holiday gifts perfect for your family!
2100 NJ-35
Sea Girt, NJ
732.359.8600
---
Sponsored By: Sickles, Playa Bowls, Booskerdoo, Sadie James Boutique, Learning Express, Atlantic Club, Our Cottage Boutique, The American Weekend Society, Millhurst Mills, I AM Organic, Magic Sky Play, Turning Point, Love Some Lashes, Arranged By Ashley, Cuties Children's Boutique, Escapology Holmdel, Girl On The Glow, Mod39