My daughter recently turned 6, and when asked what kind of party she would like this year, she begged for a Disney Princess party! We normally do parties at a venue, but thought it would be fun to do everything from home this year with a few of our closest friends and family. I searched around for recommendations on entertainment for this theme, and many mom friends suggested I reach out to The Party Fairy, as they all shared a great experience.
I soon spoke with Lauren Staub, owner of The Party Fairy, and booked one hour with Princess Ariel (per Grace's request!), to come and celebrate her big day!
Having parties in your home with little ones is always a little challenging if you don't have ways to keep them entertained the entire time. When I say The Party Fairy kept them busy, it's an understatement. Princess Ariel arrived with a speaker in one hand and bag of goodies in another, and began singing as soon as she entered our home.
She went right into singing to the girls hits from The Little Mermaid, and had them excited and singing along. In person, her performance is as though she's stepped right out of the storybook (incredibly talented!). She even taught them steps to a "Princess Dance," which was SO cute!
Next up was their very own coronation ceremony. The girls all received a tiara or pirate hat of their choice, learned the princess wave and curtsy, and took some adorable photos.
After the ceremony, the girls are gathered together for story time, and Princess Ariel read a tale from The Little Mermaid.
 Before saying goodbye, Princess Ariel gave the girls goodie bags filled with dress up jewelry and their crowns, and took a few more photos before we sang Happy Birthday.
All in all it was a great experience, the girls had a blast, and made the party easy to plan and have in your home. The Party Fairy offers many different character options providing a magical experience for your little one. They're also offering virtual princess visit options on Zoom/FaceTime and socially distanced outdoor visits. AND if you're looking for ways to keep the holiday spirit alive this year, The Party Fairy is offering holiday character door visits, including Santa Claus!
For further information on how to book your special day, contact The Party Fairy!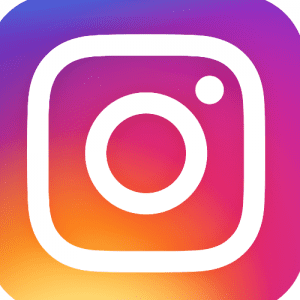 Email: thepartyfairyllc@gmail.com
Website: https://www.thepartyfairyllc.com/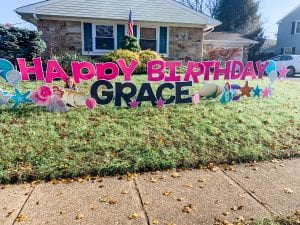 Yard Card by: Shout Out Yard Cards