2020 has been a year like no other (that we can recall, anyway!), forcing so many of us through hard times. If you're in a position where you can give back over the holidays, we've put together different ways your family can help those in need. We're lucky to have wonderful organizations throughout Monmouth County that make this possible. If you have questions, please reach out to them directly, and they can point you in the right direction! Wishing you a safe and healthy season!
---
Fulfill's mission is to alleviate hunger and build food security in Monmouth & Ocean Counties and to make sure that all people at all times have access to enough nutritious food to maintain an active and healthy life.
  Fulfill is currently feeding over 215,000 Monmouth & Ocean County residents – 70,000 of which are children.
We distribute food to over 280 feeding partners, including pantries, shelters, churches, synagogues, after school programs, etc.
For every dollar, we can provide 3 meals to families in need.
How you can help:
Contact: 
Website: https://fulfillnj.org/
732.643.5889
---
Since its beginnings, RAINE has positively impacted the the Bayshore Community –  by providing food, clothing, assistance during the holidays, and various other necessities for families in crisis.
Volunteering Information
Because of the pandemic, the RAINE team has been trying to put together as many opportunities as possible — all while keeping everyone safe.
If you choose to volunteer in person at our building, we will be doing things a little differently this year. First we would like to state that temperature checks, masks, and social distancing will be required at all times while attending any RAINE event. 
We will have both in person and at home opportunities for people to participate in this holiday season. Everyone must register to attend/participate in any of our events, even if its at your home. There will be a certain amount of time and number of people who can come to volunteer at once, so please respect that there will be limited spots. Please note that we will have a lot more volunteering opportunities for Christmas.
THANKSGIVING:
BASKETS OF THANKSGIVING FOODS:
For this Thanksgiving,  we will have multiple days of tasks to be done.  These tasks include:
Prepping the building
Creating boxes of food for families
Registering and calling families to support
Helping with our contact-free thanksgiving delivery and pickup
As we have done in the past we will be sorting and putting together boxes of food. We will be having families come to pick up the boxes with no face to face contact.  We also need people to deliver some boxes as well again with no face to face contact.  Those opportunities will be posted daily on our Facebook page.  Delivery of boxes will be on November 23.
A HOT MEAL – 
RAINE is also teaming up with Perkins to deliver hot meals to families. Families will be able to come to Perkins and pick up food again with no face to face contact. This volunteer opportunity will take place in the Perkins parking lot. Some volunteers ARE needed to deliver hot meals to those who cannot drive to us on November 24th.
CHRISTMAS:
You can sponsor a child or a family. This means you would receive a child's age and wish list and you would go out and buy 3/4 toys for that child.  Those items must then be returned to the RAINE Building on or before December 1st!
If you wish to wrap, we will provide you with a bag of gifts that have been checked by the RAINE team.  You will then take it home, wrap and label everything, and return it to the building.
Throughout the weeks we will have multiple days and time slots for volunteers to come to the RAINE building and sort through toys, put together bags for certain children/families, and wrap. DECEMBER 1st- 15th
Contact: 
Website: https://www.rainefoundation.com/contact-us.html
732.865.3555
---
As a caring community, Lunch Break freely provides food, clothing, life skills and fellowship to those in need in Monmouth County and beyond.
This year our Holiday Toy Program will distribute gift cards to our families as we are keeping with Covid-19 protocols.
Learn more about other ways to donate to Lunch Break or volunteer here!
Contact:
Website: https://lunchbreak.org/
732.747.8577
---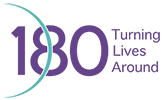 http://180 Turning Lives Around provides survivors of domestic and sexual violence and their families with free and confidential programs and resources to process and heal from their experiences.
This holiday season, 180 Turning Lives Around will be supporting our clients and families through our Holiday Gift Card Drive. Please make arrangements to donate gift cards by calling Amanda Finn at: 732.264.4111 ext. 4231 or email [email protected]. Gift card suggestions: Target, Walmart, Amazon, Best Buy, Michael's, etc. Physical donations are not being accepted due to COVID-19.
For more donation and volunteer opportunities, click here!
Website: https://180nj.org/give-help/
---
United Way of Monmouth and Ocean Counties mobilizes donors, volunteers and community partners to improve the lives of youth and their families.
United Way of Monmouth and Ocean Counties is collecting children's winter coats to distribute to local pre-school, elementary and middle school-aged students in need.
Please donate coats that are
NEW WITH TAGS
for boys and girls in the following sizes:
Coats in toddler sizes 3T – 5T
Coats in children's sizes Small – Extra Large
WAYS TO PARTICIPATE:
Shop online at your favorite store and ship directly to UWMOC's office
       2. Make a donation for UWMOC staff to purchase items by donating here.
       3. Purchase a gift card online to Old Navy or Boscov's and have it shipped to UWMOC
       4. Shop at your favorite store and arrange a drop-off with UWMOC staff at our office
Office Address:
United Way of Monmouth and Ocean Counties
4814 Outlook Drive, Suite 107
Wall Township, NJ 07753
Website: https://www.uwmoc.org/WarmestWishes
Please contact Jackie Liguori at 848-206-2037 or [email protected] with any questions.
---
We believe there is enough to go around! Our mission is to provide children with food on the weekends when they do not have their school lunch to rely on.
Our program is completely private. We do not know the identity of our families. Each of our backpacks has a number that is assigned to a family. This way- the family gets the same backpack every week. We know how many people are in each family and pack accordingly. So every week we pack backpacks and deliver them Friday to our school nurse. She hands out the backpacks and the children bring them home to their families. Each backpack has two options for breakfast, lunch, and dinner plus snacks. On Monday the kids return their empty backpacks to the nurse. We pick them up and repeat the process!!
Food We Collect:
granola bars
mac and cheese
soup
small cereal boxes
small plastic jars of peanut butter
crackers
spaghetti and sauce (no glass jars please)
instant oatmeal packets
small cans of fruit
---