This school year is certainly going to be filled with challenges, whether your children are remote or not. With parents working from home combined with the uncertainty of what's to come this fall, there are no easy answers! We know you're going to need help getting everything done, which is why we've put together a comprehensive list of local educational resources for all ages! Our tutoring guide is complete with options for in-person, virtual, micro-schooling, and more! Check it out below!
---
Parents of children in grades K-8:
Intellectually stimulating work gets kids excited about learning. However, enrichment or gifted and talented programs may get dropped during the pandemic. If your child is finding school to be too easy, assure that s/he is academically challenged under the tutelage of an expert in gifted and talented education.
Parents of teens:
"Test Optional" sounds liberating, but students with SAT scores have an advantage for both admissions and financial aid. Our streamlined approach brings about significant score increases by focusing on your teen's strengths and weaknesses. Teens who are not submitting SAT scores must write standout application essays. We can help with essays, too!
Big news for everyone:
We're expanding our services! Two River Tutoring is combining with TWO RIVER COLLEGE GROUP which specializes in college funding strategies. We can help you with different forms and timing on the financial aid process. Additionally, we can show your family how to maximize both merit and financial aid. If your teen does not need financial aid for college, we'll show you impacts of certain assets according to specific colleges' processes.
More big news:
We just brought on a certified college admissions counselor! TWO RIVER COLLEGE GROUP is the only local one-stop shop for all your college application and admissions needs.
Contact us at:
Email – [email protected]
732-666-4543
Website – www.tworivertutoring.com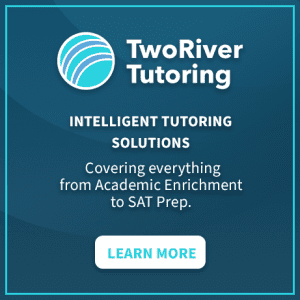 ---
Daniel Abbott
State-Certified Math Teacher
Certified Yoga Teacher
 ~Providing Outstanding Service since 2006~
Personalized, Stress-Free, Convenient, and Fun Math Tutoring
Serving the whole world via FACETIME and SKYPE
as well as Monmouth County, New Jersey!
(including Rumson, Ocean, Holmdel, and more!)
MATH TIPS AND TRICKS, 4th-Grade Math, Pre-Algebra, Algebra,
Geometry, Pre-Calc, Trigonometry, Calculus, Statistics, SAT, ACT, and more!
"Working with Dan my daughter has experienced an understanding of math in a way that she was not able to do before.  Dan's ability to communicate and connect with his students provides an opening for letting go of the fear and dislike of the work and an opportunity to embrace it.  My daughter's grades in math have skyrocketed since she began to work with Dan and he was able to find areas in which she needed instruction in the basics that had been overlooked before.  My daughter now has much more confidence and actually enjoys the work." -Stacey Kasselman, Red Bank, NJ
---
WeTeach Learning Studios was created in partnership with Voyagers' Community School in Eatontown, NJ to help support families in the Monmouth County area.
WeTeach is offering academic support while children attend their school online and complete the work assigned to them, by their teachers. WeTeach members don't have to switch schools to be able to tap into the academic and social-emotional resources provided at Voyagers' Community School.
WeTeach members will be guided and mentored by Learning Coaches in a safe, physically distanced environment. We are currently accepting limited enrollment for students in grades Kindergarten through 5. In addition to the academic support, students will also have the opportunity to attend their school's synchronous instruction, play outdoors, tinker with technology from our STEAM lab, and connect socially with fellow WeTeach students.
WeTeach has many enrollment options for parents who are continuing remote work, are back in the office, or just need a break.
732.218.9545
---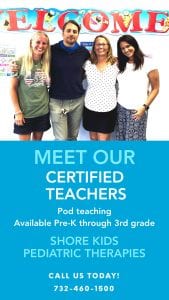 PK Mon-Friday 9-11:30
K Mon-Friday 12-3:30
Grades 1-2 and 2-3 Mon-Friday 12-3:30
Additional services offered include:
Individual Tutoring for All Subjects
Wilson and Orton Gillingham Reading Tutoring
Occupational Therapy
Physical Therapy
Speech Therapy
14 Bridgewaters Drive, Oceanport, NJ 07757
  www.shorekidspediatrictherapies.com
732.460.1500
---
  I Read All Day offers individualized solutions for families looking to supplement their child's literacy education. Gather pods of 5-10 children and enroll in a class that will strengthen your child's acquisition of foundational reading and writing concepts.
Classes are taught by certified teachers who are experienced, current and passionate about literacy.
Classes can take place in your own backyard, home, or central location, following all CDC recommendations.
Flexible to your pod's needs, classes run across weeks, for a total of 8 instructional hours.
Schedule 60, 90 or 120 minute blocks of time, depending on what works best for your individual group and the teacher's availability.
Locations: Certified Teachers at your doorstep (Middletown, Holmdel, Rumson, Fair Haven and Surrounding Areas)
Age groups: K – 5
Dates/Hours: Working Teachers: Weekdays – 3:45 Retired Teachers: Weekdays – Flexible
Contact: (908) 278-0855 or [email protected]
Website: https://www.ireadallday.com/
---

   For more than 60 years, Kumon's after-school academic enrichment program has helped children achieve success worldwide. We strive to instill in children the desire to achieve and the motivation to learn on their own. Whether your child is seeking enrichment, needs help catching up or is just beginning his or her academic career, Kumon is designed to help him or her develop a love of learning.
Students advance through the program at their own pace. Our emphasis on individualized learning helps your child become focused, motivated and self-reliant. We monitor each child's progress to ensure comprehension before moving on to a new concept. With a strong academic foundation, critical thinking and problem solving abilities, your child has the potential to achieve whatever he or she desires.
The Kumon Math Program is a comprehensive curriculum that develops the necessary skills to help children progress from counting through calculus.
The Kumon Reading Program begins with basic phonics and progresses all the way through advanced reading comprehension.
3253 ROUTE 35 NORTH STORE#11
HAZLET, NJ 07730
---
 Brainstorm Tutoring and Arts in Manalapan, NJ is launching innovative on-site and virtual offerings to guide parents and students through the school-at-home experience for the upcoming school year. Whether you're keeping your kids enrolled in their local public school or going the full homeschooling route, BrainStorm's suite of flexible and reasonably priced solutions are now available to equip your family to enjoy their best school year yet.
Parents who would like additional instruction for their children will have access to customized teaching from BrainStorm instructors in any and all subjects for K-12, on-site or virtually. This instruction can be done one-on-one or with a child's microschool/pod. For parents who are planning to teach their children, resources, tools, and weekly parent coaching sessions are available to help successfully implement your school-at-home program.
BrainStorm will help organize, motivate, and support children throughout the school-at-home experience. Traditional private weekly or intensive tutoring sessions are also available. Parents can request more information about these new offerings and enroll directly from this link https://www.sportikastorm.com/school-at-home/ or by calling Janine Weiss at 732-786-3799!
---
Evolving Minds Tutoring offers private, small group, and virtual tutoring along with a "Mini School" program, designed to help children with virtual learning.
We provide instruction to all ages and abilities. Our studio is focused on making learning enjoyable, while helping each student find their unique pathway to success.
Services Offered:
Private Sessions
Group Sessions
PARCC Prep
Homework Helpers
Spanish Tutor
Website: http://www.evolvingmindstutoring.com/home.html
Located in Fair Haven, NJ
732.345.1777
---
Reading and writing is essential for our children's success. Jersey Shore Learning Center offers customized, comprehensive reading and writing instruction for grades K-12. We assess each student to understand their strengths and weaknesses and plan each lesson to accommodate their learning needs.
Our tutoring program is designed to ensure each student reaches their full potential by learning strategies that they can use throughout their academic life. Our "Multisensory Teaching" program is based on the Wilson Language System and Orton-Gillingham Methods when teaching reading. In addition, we assist our students with classroom assignments to enhance their learning during this time of transition.
We offer both in-class and remote instruction. Our sessions are one to one where the teacher and student interact with each other. Instruction is focused and versatile allowing our students to use their time more efficiently.
Mary Beth D'Antoni
Owner/Founder
707 Union Ave., Suite 105
Brielle, NJ 08730
732-800-3303
---
Ilene Fireman is certified as both a Learning Disabilities Consultant and a special education teacher.  She earned her MA and Ed.M at Teachers College, Columbia University as a Reading Specialist.  She has graduate level training in the use of Orton Gillingham based methods and materials, as well as in other reading programs.  Ilene specializes in working with students who have varied reading/writing disabilities, including Dyslexia.  She has over 25 years of experience in the public schools, clinical settings, and in private practice.  She has also taught reading and study skills at the college level.
During the coronavirus pandemic, for reasons of safety, Ilene has limited her practice to online tutoring and parent consultations, via Zoom.  She provides tutoring in reading (phonics, fluency, vocabulary development, and comprehension) and in writing (spelling, grammar, and written expression). All programs are individualized to meet the specific needs of each student.  Sessions are success oriented and incorporate student experiences, interests, and motivators.  Parent feedback is provided on a regular basis.
Areas covered include:
Reading (word identification/phonics skills, reading vocabulary, fluency, and comprehension)
Written expression (spelling, grammatical usage, and quality of writing in more complex situations)
Mathematics (written calculation, fluency, and problem solving).
As needed, specific oral language tests are also included.
23 Kilmer Drive, Bldg. 1 Ste. A Morganville, NJ 07751
(732) 972-5860
Email: [email protected]
Website: accessiblereadingnj.com
---
At Clarion Prep we provide students with SAT and ACT coaching at our two locations in Colts Neck and Red Bank. We also have a library of online lessons through 1600.io for students to access that is included with any of our tutoring options. Our staff has many years of experience in the college prep industry and collectively have taught tens of thousands of students in person and online.
Why Choose Clarion?
Learn to think like the test makers with detailed section by section breakdowns.
No scripts: lessons are tailored to fit individual classes and targeted at aimed at addressing students' specific weaknesses.
Weekly practice tests are provided on site to track student progress.
732.784.7543
Email: [email protected]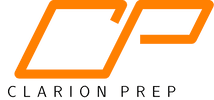 ---
    Kumon is an after-school math and reading enrichment program that unlocks the potential of children, so they can achieve more on their own. As a comprehensive program, Kumon serves children in preschool through high school. The learning method uses an individualized approach that helps children develop a solid command of math and reading skills. Through daily practice and mastery of materials, students increase confidence, improve concentration, and develop better study skills. Kumon has over four million students enrolled in nearly 25,000 learning centers in 55 countries and regions.
To learn more, schedule a free orientation and Placement Test today at the Howell Kumon Center.
4554 ROUTE 9 SOUTH
HOWELL, NJ 07731
732.889.4385
---
Sponsored by: Clarion Prep, Kumon of Howell, Jersey Shore Learning Center, Two River Tutoring, We Teach Learning Studios, I Read All Day, Accessible Reading, Evolving Minds Tutoring, Brainstorm Tutoring, Kumon of Hazlet, Shore Kids Pediatric Therapies, and Sage Math Tutoring