Middletown's own Nicole Todd of Sea Salt + Honey Blog has shared yet another amazing recipe, perfect for the beautiful weekend ahead!. What better way to celebrate than with some yummy BBQ dishes, including her 'Perfect Pulled Pork Sandwiches.' Check it out below!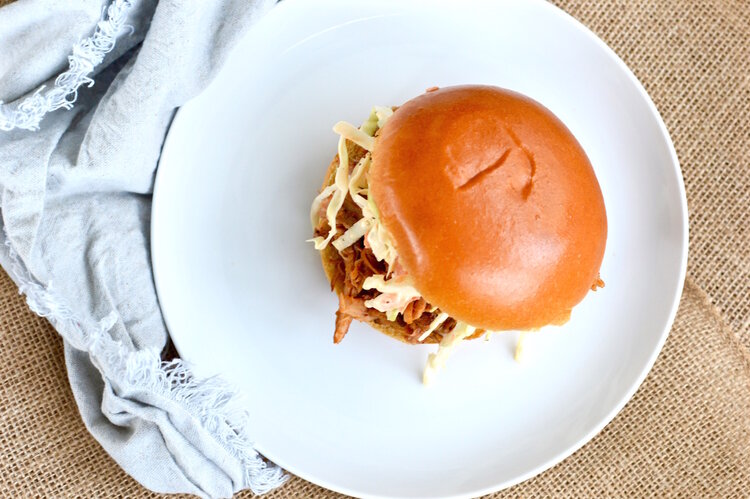 No matter how you make it, pulled pork is one of those meals that always seems to turn out well. Used barbecue sauce from a jar instead of made from scratch? It's good. Went with a picnic roast instead of Boston butt? It's good. Chose the oven over the slow cooker? Still. Good.
But can I tell you something? You can do better than good. You DESERVE better than good. You deserve something smoky and complex, tangy yet sweet, tender and toothsome. Something extraordinary. But easy! And this pulled pork recipe is it! It's so delicious that every time I make it, I arch one eyebrow at Brian as if to say, "Oh my gosh, is this as wonderful as I think it is?". To which he always nods, eyes closed, savoring the sandwich as he chews. Yes, it really is.
It also helps that you can set the slow cooker and then get on with your day. When you're ready to eat, you just need to add a few ingredients to the liquid in which the pork cooked to make your own barbecue sauce for serving. Sweet brioche buns and vinegary coleslaw round out the dinner (although a side of chips or cornbread wouldn't hurt!) and that, my friends, is a perfect meal for any night. Especially one in quarantine.
X
Perfect Pulled Pork
Serves: 15 people

Prep Time: 15 minutes

Cooking Time: 6-8 hours
Ingredients for the pork:
4-5 lb. boneless pork shoulder

1 onion, chopped

3/4 cup ketchup

3 tbsp. tomato paste

1/4 cup apple cider vinegar

1 tsp. paprika

3/4 tsp. smoked paprika

2 tsp. garlic powder

1 tbsp chili powder

1/4 tsp. cayenne

1 tsp. mustard powder

1 tsp. cumin

Kosher salt

Black pepper

Coleslaw (for serving)

Buns (for serving)
Ingredients for the barbecue sauce (for serving):
Pan drippings, strained

2 tbsp. Worcestershire

1 tbsp. molasses

1/4 cup brown sugar

1 tsp. Dijon mustard
Directions for the pork:
Plug your crockpot in and allow it to heat on low.
Trim the roast of excess fat. Generously salt and pepper the roast on all sides.
Meanwhile, whisk together ingredients from onion to cumin. Place the roast in the crockpot and pour the marinade on top. Put the lid on the crockpot and cook 6-8 hours on low, until the roast is tender and falling apart.
When the roast is done, remove to a cutting board and pour the pan drippings through a strainer into a separate bowl. Set aside.
Shred the pork using two forks, then return it to the crockpot to keep warm.
Directions for the barbecue sauce:
Heat the strained pan drippings in a small saucepan. Add the Worcestershire, molasses, brown sugar, and Dijon, and whisk until combined. Turn up the heat, whisking intermittently, until the sauce is thick and bubbling. Serve with the pork.