We are so excited to bring you our 1st Monmouth Moms Fitness & Wellness Guide! We know as parents, it's easy to neglect your health when you have so much to do . You're often the last priority at the end of the day. We wanted to bring you all types of fitness and wellness resources available in our community with amenities perfect for busy parents. Whether you're interested in taking up yoga, eating cleaner and healthier, taking some time for yourself at the spa, or a full body fitness transformation, there's something in our guide for everyone. It's SO important to take care of yourself, so you can be your best for your little ones. Do what you can, when you can. So grab a cup of coffee, and take a look at some of these incredible resources available to us to get us started for a healthy 2020! Let's get it done!!!
---
Freshii Middletown opened this past year at 838 Route 35S in Middletown (the Stop & Shop/Kohl's/Big Lots plaza.) They're a "fast-casual" restaurant led by nutrition, offering quick, healthy, and affordable meals to Middletown and the surrounding areas.  With a motto of "Eat. Energize.", Freshii serves bowls, burritos, salads, wraps, soups, smoothies, and juices made to order using only fresh, natural ingredients.
The majority of their meals cater to regular-diet, plant-based, vegan, vegetarian, gluten-free, and/or dairy-free needs, and all dishes can be customized.
Freshii strives to make delicious, healthy food appeal and to be available to a wide audience – meat-eaters to vegans and everyone in between.  Their portions are super-satisfying and very reasonably priced.  And although kids often choose from the regular menu, they do have a special kids menu with items that appeal to smaller eaters.
Freshii offers delivery via DoorDash and UberEats catering, dine-in or pick up, and online ordering at www.freshii.com. So convenient!
Freshii Middletown
8388 NJ-35 S
Middletown, NJ 07748
732-275-0100
Facebook – https://www.facebook.com/freshiiMiddletown/
IG – https://www.instagram.com/freshiimiddletown/
---
     9Round is a specialized fitness center for people who want a unique, fun, and proven workout that guarantees results. 9 Round offers a kickboxing themed fitness program that incorporates a functional, interval, cardiovascular, and circuit training regimens. The programs consist of a proprietary system of nine challenging workout stations developed by a World Champion Kickboxer. There are no class times, so you can workout on your schedule and the workouts change daily so you are never bored. It is the perfect option for busy parents with a hectic schedule who can't plan for a set class. Additionally, there is a trainer included with every workout and the first workout is always free, so come and try them out!
Location: 
340 NJ-34 Unit 117
 Colts Neck, NJ 07722
(732) 677-2300
---

Since 1996, Dean's Natural Food Market has offered New Jersey's best selection of 100% organic produce and all-natural, Non-GMO groceries & bulk foods, along with a wide selection of local products. They are home to an award winning organic juice and smoothie bar, fresh hot & salad bar, made to order sandwiches and fresh, healthy grab & go foods as well. Dean's also offers a full selection of vitamins & supplements and health and beauty products, with a knowledgeable staff to help guide you. You can shop at Dean's with confidence knowing that they never compromise on the quality and integrity of their products and are committed to offering the very best and healthiest natural, organic and non-GMO products available.
Dean's has four locations, two of which are in Monmouth County!
Visit Dean's of Shrewsbury at 409 Broad St. 732.842.8686 or Dean's or Dean's of Ocean at 1119 Highway 35 732.517.1515
---
     ChillRx Cryotherapy, "The Coolest Place in Red Bank" is a diversified wellness center with treatments ranging from whole body cryotherapy, local cryotherapy, chillsculpt, chillskin, infrared sauna, iv therapy, sound wave, gainswave, inbody scanning and normatec compression. These treatments help clients with chronic pain, inflammation, arthritis, weight loss, surgical recovery, lyme disease and athletic recovery.  What more could a Mom ask for?
Location:
64 Broad St
 Red Bank, NJ 07701
(732) 945-1320
---

Nutrition Kitchen is a local, Monmouth County, NJ meal prep service making good, clean, high quality food for you to enjoy at home, at work, or in the gym, making it easy to eat clean, and stay healthy, giving you more time to focus on what matters most! Nutrition Kitchen is changing the way people think about clean eating. They believe that eating clean can, and should be, easy & delicious, while also helping you hit your health and fitness goals. Every Monday, new specials are listed on the website, and prepared fresh for you, ready to simply heat and eat on Monday! Now you can spend more time with family, and get your kids what they need for dinner, knowing your meals are ready and waiting. To order your Nutrition Kitchen meals, click here!
And don't forget to use Coupon Code 'MOM' for 12% off all items through 2/1/20!!
---
      Soul Focus is a wellness center like no other. Their unique facilities were designed to redefine what health care should be and they take the personalized approach to a whole new level, making it easier to achieve your health and wellness goals through our Focus Fitness, Soul Spa, and Garden State Spine and Pain Institute. The main goal at Soul Focus is to help as many people as possible, avoid unnecessary surgery and medication, get well using diet, exercise, and natural therapies available at Soul Focus Wellness Centers. They offer everything from seasonal allergy treatment, weight loss, group training, functional medicine, facials, massages, chiropractic services and even more!
Location:
7 Meridian Rd
 Eatontown, NJ 07724
(732) 935-1000
---
The Atlantic Club is a premier health & wellness club with locations in Manasquan and Red Bank, NJ. Along with state-of-the-art fitness equipment and extensive GroupEx schedules, their amenities include Indoor Pools with designated family swim, Steam Rooms & Saunas, Milagro Salon & Spa, Pilates Studio, kid-friendly Café & Juice Bar, and complimentary KidZone. Our 44-acre Manasquan campus is also home to Atlantis Prep Preschool, The Atlantic Club Summer Camp, Sports Training, NJSwim, and The Tennis Center where we offer both adult & junior tennis lessons and programs.
They also offer PREP (Physician Referred Exercise Program) tracks for pre-natal and post-natal. It's $60 for 60 days, where you meet in small groups 2x per week for the duration of the program, participate in scheduled group sessions with one of our Registered Dietitian Nutritionists, get full access to The Atlantic Club facility & GroupEx classes. You just need a doctor to refer you.
The Atlantic Club has everything you need to keep the whole family happy and healthy!
Locations:
The Atlantic Club of Manasquan
1904 Atlantic Ave.
Manasquan, NJ 08736
732.223.2100
The Atlantic Club of Red Bank
325 Maple Ave.
Red Bank, NJ 07701
732.219.5333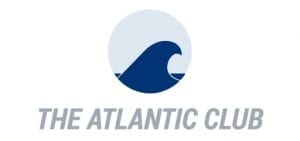 ---
      Founded by Registered Nurse and Licensed Esthetician Catherine Chamberlain in 2010, Eden Organics Salon & Spa was created to bring clients the very best in natural and organic based beauty products and services. All products Eden Organics carries and use in their salon & spa are free of parabens, GMO's,synthetic fragrance, and phthalates. In addition they are cruelty free, and most are also vegan and gluten free. Eden Organics takes the time to investigate all ingredients and are happy to share our knowledge with their customers. Their products and services are healthy for you and for our environment. 
     Eden Organics provides the only salon & spa destinations of our kind in greater Bucks County Pennsylvania and Monmouth County New Jersey Areas. With 3 beautiful and unique locations, Eden Organics has quickly become a haven for those looking for an amazing experience along with a holistic approach to looking and feeling one's best.
They invite you to experience the Eden Organics Salon & Spa difference and see for yourself why they are the Natural Choice in Organic Beauty.
Location: 
9 N Main St, Allentown, NJ 08501
(609) 259-3537
Eden Organics Salon and Spa Allentown
---
Jersey Shore Wellness Studio was created with the intention of infusing the benefits of traditional talk therapy with the empowering properties of fitness, creative arts & kickboxing training. They believe in the reciprocal relationship between mind & body and are on a mission to provide a comprehensive & individualized approach to healing & self care through integrative practices. Why not indulge in some time to destress & take better care of yourself? Join us to unleash the warrior in YOU!
SERVICES OFFERED

​
​
YOUTH & ADULT PSYCHOTHERAPY
​COMMUNITY BASED YOUTH SERVICES
WELLNESS COACHING
NUTRITION EDUCATION
PERSONAL TRAINING​​
SMALL GROUP TRAINING
​PRIVATE GROUP TRAINING

WELLNESS & KICKBOXING WORKSHOPS
HOW CAN WE HELP?
HEALTH & WELLNESS
WEIGHT LOSS/MANAGEMENT
KICKBOXING TRAINING
WOMEN'S HEALTH
POSTPARTUM SUPPORT
STRESS MANAGEMENT
​SELF ESTEEM
LIFE ADJUSTMENTS
SUBSTANCE ABUSE
SECONDARY BURNOUT
​FIRST RESPONDER SUPPORT
EMPLOYEE ASSISTANCE
PROFESSIONAL DEVELOPMENT
Location:
108 Main St. Suite 7
Oceanport, NJ
---
     The Herd Juicery is more than just a juice bar. They are your one stop shop for all your nutrition needs . Besides juices and smoothies, they offer a great selection of vegan foods. From sandwiches and soups to avocado toast and salads, they've got you covered! The Herd Juicery is dedicated to providing organic, vegan, and gluten free products for customers that are not only healthy, but super delicious to eat too!  The employees at Herd Juicery are always available to discuss any health concerns or to give some nutritional advice. If you're looking for a cleanse for the New Year they offer four different cleanses to help you feel great and nourish your body. Stop by and try a smoothie today!
Location:
80 Brighton Ave
 Long Branch, NJ 07740
(732) 222-4818
---
     What happens when a fitness lifestyle meets the party atmosphere? You have DJ Got Me Fit! They have workouts that will blast body fat and tone muscle, all to the latest and greatest DJ remixes of the hottest music. Their night classes may or may not start with a special energy shot before the party gets started. Classes, surprises, and ALWAYS an epic workout are guaranteed at DJ Got Me Fit. They're changing the game, so jump on board and let's roll. Not only does DJ Got Me Fit cater to parents looking for an upbeat workout, but they also host awesome kids (and parents) parties to get moving and have a blast! Their New Year special for new members is buy 1 month of any membership and get the second month FREE.
Location:
1071C Route 34
Aberdeen, NJ 07747
(732) 696-8120
---
     Physhion® physhion is a fashion-forward fitness apparel & accessories boutique that will take any woman from their workout, throughout their day and even into the night.
Physhion provides active and lifestyle apparel from Body Language, Beach Riot, Blanc Noir, Chaser, DYI, Heroine Sport, Koral, Lanston, Onzie, Splits 59, Strut This, Vimmia, and many more. Along with their own line of gym bags they also carry accessories from ahdorned, France Luxe, Haute Shore, Sondra Roberts and more!
Physhion's owner, Lisa, is the mom of 4 amazing sons and grandma to one adorable little girl.
813 River Rd
 Fair Haven, NJ 07704
(732) 450-9510
---
Cryoslim LLC
     At Cryoslim LLC we offer services from the Cryoskin 3.0! Cryoskin utilizes a localized wand for approximately 30 minute slimming sessions or 20 minute toning / lifting sessions.Cryoskin 3.0 is different than Cryotherapy because it doesn't require a chamber. Tonings are perfect for tightening skin and reducing cellulite. The toning facial is their non-invasive facelift. They offer Celluma Light Therapy which is a non-invasive treatment that can be used to treat acne, fight wrinkles, and ease pain. They also offer the infrared body wrap! Lying down on a massage table, you'll be wrapped in our Infrared Body Wrap which heats up your body from within, thereby expelling toxins, burning up to 600 calories while beautifying your skin. 
Leave feeling refreshed, rejuvenated, and balanced after just 50 minutes!
Location:
55 Leonardville Road
 Belford, New Jersey 07718
(347) 236-4123
---
Coastal Core Fitness utilizes the Lagree Fitness Method™. The Method™, developed by celebrity trainer, Sebastien Lagree, combines effective muscle stimulation with effective intensity to produce a low impact, heart pumping, muscle shaking, full body workout.
The key to The Method™ and it's ingenuity, is the patented Megaformer™. The M3S Megaformer™ utilizes balance and resistance to push your body to maximum exertion through slow speed training. Slow speed training is shown to provide all the benefits you seek from an exercise with negligible risk of injury.
Location:
Coastal Core Fitness
906 Main St.
Belmar, NJ 07719
732.556.6185
---
Cryolete
 Cryolete Body Sculpting & Wellness Center is Asbury Park's first premier wellness spa, most known for its state of the art body sculpting, non-invasive anti-aging face lifts, whole body cryotherapy and infrared sauna. The atmosphere is welcoming and the staff goes above and beyond to ensure they provide the ultimate experience for their guests to look and feel their best. Their services take self care to a whole new level with the newest technology on the market. Detoxing in their infrared sauna followed by reducing inflammation in their sub zero cryotherapy chamber is a must try sensation. Take it one step further and pamper yourself to a wrinkle reducing face lift to tighten, tone and turn back time.  
     Looking for a boost in confidence to start the year off right? They've got the tool for you.  With their body sculpting services, they guarantee immediate results of at least 1/2 an inch difference each session, or your next is on them! Open weekdays from 10am-6pm and weekends from 9am-2pm. Follow cryolete on social media for live updates on promotions and products! Don't forget to ask about their in home services and party options!
Location:
1319 Memorial Dr
 Asbury Park, NJ 07712
(732) 455-2256
---
Voted best yoga studio in Monmouth County 3 years in a row, Tula Yoga is a total health and wellness studio offering Yoga, Hot Yoga, Barre fitness , Aerial Yoga, Pilates,  Meditation, Kids Yoga , and Reiki. Tula offers 40 + weekly classes, various monthly workshops, and teacher training's. They welcome people of all ages, sizes, shapes, and ability. Their goal at Tula Yoga is to provide an exceptional experience in a supportive and fun atmosphere that promotes growth and community for our students. New students can try the studio with one of their intro offers- $70 One Month Unlimited Or $25 One Week Unlimited. Visit them at one of their locations — Aberdeen or Long Branch and start the New Year feeling BALANCED and STRONG- Body, Mind, and Soul!
2 Locations:
Tula Yoga of Aberdeen
1212 NJ-34 Suite 27
Aberdeen, NJ 07747
732.970.7500
Tula Yoga of Long Branch
444 Ocean Blvd. N
Long Branch, NJ 07740
732.970.7500
---
 Ocean Athletics is an athletic strength and conditioning program designed for any and every individual. Their location is a 5,000 square foot warehouse facility on an acre of property in Neptune City, NJ. All of their elite coaches are CrossFit Level-1 certified, with many holding different specialty certifications such as Mobility, CrossFit Kids, Strong Man, Kettle Bell, Rowing, etc.  At Ocean Athletics they are proud to say that they have a strong community. They sweat together, cheer each other on, and share moments together inside and outside the gym.
   Ocean Athletics offers an athletic regiment of constantly varied, functional movements performed at high intensity. You will be performing a variety of movements like squatting, running, jumping, climbing, lifting and throwing, with a variety of different equipment in a high intensity workout.  It combines elements of weight lighting, gymnastics, and metabolic condition. Every workout is scaled appropriately to each athlete's ability regardless of your age or fitness level. At Ocean Athletics they offer more than just traditional CrossFit and are taking a holistic approach to fitness to cater the needs of their members.
     Whether you are looking to lose weight, switching up your regimen, training for a sport, or just trying our program for the first time, you'll find the universal scalability of our programming will produce results for members at all levels. They recommend moms to try out Power Hour (HIIT Class) or the yoga hybrid class called HIIT FLOW.
Location:
64 Steiner Avenue
Neptune City, New Jersey 07753
(732) 807-4818
---
CentraState Fitness & Wellness Center located in Freehold, NJ!
All-Inclusive Membership For One Low Price:
✓ Premier fitness floor
✓ Aquatics center with salt-water filtered lap, spa and therapy pools
✓ Unlimited access to a large variety of group fitness classes each week
✓ FREE personal training programming and nurse assessments
✓ Complimentary childcare
✓ Full-amenity locker rooms with sauna and steam room
Centra State Fitness & Wellness
908 W Main St.
Freehold, NJ 07728
732.845.9400
---
     Critical Mass is a facility that specializes in athlete and personal training.  They have a qualified team of trainers that are dedicated to helping clients reach their full potential. Critical Mass can help socially awkward teens train to gain confidence and wellness. Also offered is functional strength and conditional for first responders and tactical athletes. Their featured Lift. Swing. Flow. Fitness Challenge starts January 5th 2020. The challenge features accountability goals, strength, conditioning, nutrition, and weekly weigh ins. Not only do they focus on making your body stronger, but also help to get you mentally fit. Sign up today to receive a free week trial of classes (adult & athlete) or a 60 min PT Session (evaluation & personal training session). 
Location:
Rear Building 
776 Shrewsbury Ave
Tinton Falls, NJ 07724
(732)-889-3319
Critical Mass Training Tinton Falls
---
Garden State Acupuncture and Wellness uses Traditional Chinese Medicine (TCM) which has a large preventative aspect. Not only does it benefit those who are suffering from various ailments or pain, but also helps to maintain a state of well-being and prevent us from getting sick or injured. When our bodies are balanced and our minds are centered, we are better able to handle the stresses from day-to-day life – be they work, home, or school-related events. When this happens, our immune systems are able to work more efficiently to keep us at an optimal state of health. If you haven't tried this as a parent it is perfect for maintaining everyday balance. 
     People who receive treatments regularly often report having healthier immune systems, greater ability to process and manage stress, improved relationships with others, and a greater overall sense of well-being.
     Stop by to meet Dr. Kevin Clark, DAOM, L.Ac. who puts a lot of love into Garden State Acupuncture and Wellness. Currently, Kevin is a Licensed Acupuncture Doctor in both New Jersey and Delaware, as well as an NCCAOM Diplomate in Acupuncture and Oriental Medicine. He has studied with Richard Tan, Matt Callison, Tan Tan Huang, and Jeffrey Yuen, among others.
415 NJ-34 #210
 Colts Neck, NJ 07722
(732) 252-6806
Garden State Acupuncture Colts Neck
---
DANZHouse Fitness 
     DANZHouse Fitness Program features all original choreography & dance technique while delivering a total body workout. Classes that are offered throughout the week- Danzvibe, DanzCardio, DanzBarre, Danzenergy, Danzhouse 101, Danzsculpt, Barrelates and Danzography. All of these programs are under one roof for a truly unique fitness journey. We recommend a beginner try our Danzography class in which we break down the dance routine, step by stepso by the end of class, you walk out feeling confident that you mastered a brand new dance.
    DANZhouse Fitness Studio has been in business for 10 years in Shrewsbury, downstairs at the Presbyterian Church House at 352 Sycamore Ave. The studio is the only boutique gym offering over 25 Danzhouse classes, 7 days a week. In addition to weekly classes the studio offers challenges, workshops and social events to keep our clients motivated and connected.
Location: 
352 Sycamore Ave
 Shrewsbury, NJ 07702
---
Jersey Shore Advanced Surgical Associates
      Diet and exercise doesn't always work for everyone and the weight loss journey can truly become a struggle. If you're looking for someone to help on your journey to wellness and happiness,  Dr. Arumugam is a gastrointestinal surgeon. She is fellowship-trained in bariatric weight loss surgery and specializes in minimally invasive laparoscopic and robotic surgical techniques. She works with Hackensack Meridian Health and travels to Jersey Shore University Medical Center and Riverview Medical Center. Her office is located in Neptune at Jersey Shore Advanced Surgical Associates.
She is dedicated to her patients and takes the time to analyze their needs, concerns, and underlying conditions. Meet with  Dr. Arumugam to see how she can help you end your weight loss struggle. 
Location: 
Jersey Shore Advanced Surgical Associates
1706 Corlies Avenue, Suite 5
Neptune, NJ 07753
(732) 775-5005
---
     Pilates Blast offers a modernized approach to the classical Pilates Method. Their classes focus on technique of the movement and the connection of the mind and body. When the mind connects into the body, every exercise is more intense. Muscles you never knew you had will burn and shake while targeting your core in every exercise.
Pilates improves posture and alignment and prevents injuries by strengthening the intrinsic muscles that often get overlooked in other workouts. In this class both the large and the finer muscle groups are targeted, leaving your body lean, toned and more flexible! Pilates Blast classes are great for pre and post-natal clients focusing on diastasis rehab and pelvic floor strengthening.
     Pilates Blast offers child care 7 days a week and free parking in our lot off of Peter's Place! We also have showers, perfect for that workout in between meetings or during your lunch break!
134 Broad St 
Red Bank, NJ 07701
(732) 747-6388
---
Sponsored content